Quick Read
Brief about how pharma marketplace is changing
The critical aspects in the pharma marketplace
Differentiator factors of Tech Mahindra
Evolution in Pharmaceutical Industry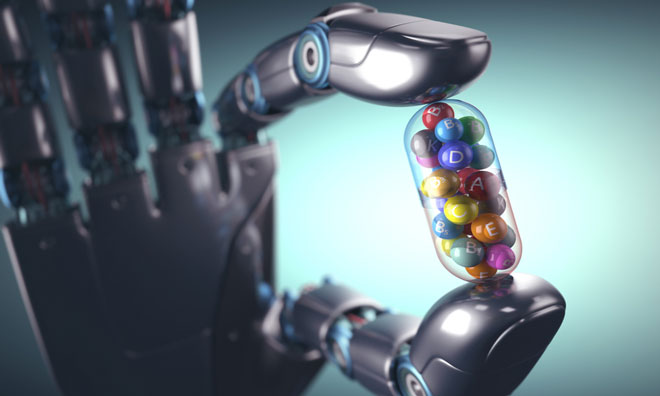 To sustain in the dynamically changing environment, it has to constantly evolve and innovation
The pharma industry is a driver of change in the digital era, with its own set of opportunities and challenges. Being the most valued industry, it has to foster innovation to sustain in the dynamically changing environment. The industry is under constant pressure to reduce the costs and has strict regulatory requirements. The primary change in the pharma marketplace is the transformation from mass production to customer-centric precision medicine.
Let's see some of the critical aspects in the pharma marketplace:
Emphasis on precision medicine
The pharma industry is no longer confined to the concept of "one size fits all" concept. Patients demand personalized medicine based on the individual's needs, lifestyle and genetics. With the advancement in technology, science and deeper understanding of the disease, the drug pipeline emphasizes more towards the novel targeted treatments to combat the rare diseases. Access to rich patient data and advanced analytics, it's possible to design precision medicine that's customized for the individual needs.
Personalized medicine and new drugs greatly increases the chances of survival, especially in the cases of fatal diseases. Sheer volumes of clinical data is generated, making manual handling impossible and leveraging AI hugely automates most of the work. Technology enabled- genetic sequencing allows to dig deeper and gain insights into the biological process. Precision medicine results in improved patient outcomes at lower costs that benefits both the patient and the healthcare system.
AI- the new driving force
Artificial Intelligence is the future of medicine and drug industry. It's no wonder that around 62 percent of big pharma players have plans to invest in AI and Machine learning. Around 20 percent businesses have incorporated AI to replace the manual efforts and benefit from the unprecedented efficiency of AI which accelerates drug discovery.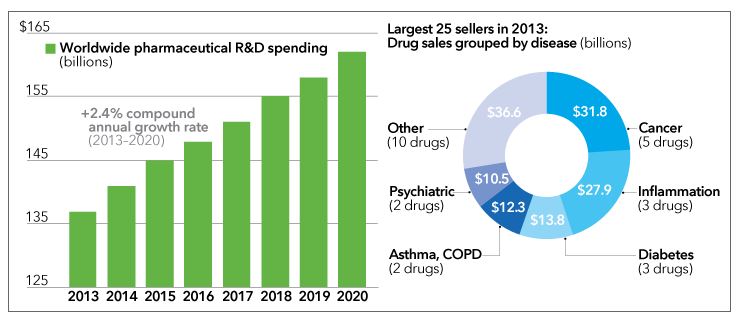 New prototypes as companies keen to invest more on R&D
The numerous benefits of AI includes speed drug discovery and development which reduces the time to reach the market. AI powered healthcare software speeds up early detection of life threatening diseases that makes it easier to discover the precision medicine which leaves a greater window for the survival and recovery of the patient. AI is the new positive force in leveraging AI in the pharma use case scenarios- starting from drug discovery, clinical trials and advanced patient care.
Tech Mahindra is at the forefront when it comes to the adoption of digitalization and technological innovation to enable further breakthrough in the years ahead. We partner with the leading pharma and biotechnology industries to enable a seamless transition for implementation of digital transformation. Our collaboration focuses to play a key role in transforming the pharmaceutical marketplace to the next levels of digitalization powered by AI. Our technology driven solutions not only address the complex business challenges, but also achieve high efficiency, optimize cost and reduce the development life cycles.