Quick Read
The challenges of healthcare ecosystem
Consequences and reasons for non-adherence
Differentiator factors of Tech Mahindra
Patient Access Program
No matter how effective a treatment is, if a patient fails to adhere to the medication, the treatment is incomplete. Non-adherence of medication includes not having a prescription filled, incorrect dosages of medicines, irregular medications, failing to take doses and quitting medication before the recommended course time which don't yield desired clinical outcomes.
Consequences of Non-adherence
Non-adherence impacts three major elements- pharmaceutical manufacturers, patients, and the healthcare system. Non-adherence is a serious global problem affecting the pharmaceutical and the entire healthcare system. Few consequences of non-adherence includes but not confined such as -Patients experiencing reduced quality of life, higher long-term health costs and shorter life spans.
Pharma companies suffer revenue loss worth billions of dollars, especially for medications used in expensive drugs used for chronic diseases. Pharmaceutical companies on an average lose $8 billion annually, as nearly one-third of all the prescriptions are never filled, it implies that pharma companies literally lose about one-third of their customers before a single transaction occurs. Pharma companies fail to effectively manage the value chain of the sales process and face huge losses besides leaving patients susceptible to incomplete care.
According to the reports from the Annals of Medicines, non-adherence of medication leads to 125,000 deaths, 10 percent increased hospitalizations every year, non-adherence contributes to $50 billion loss in productivity and heavily impacts the potential revenue of pharma industry.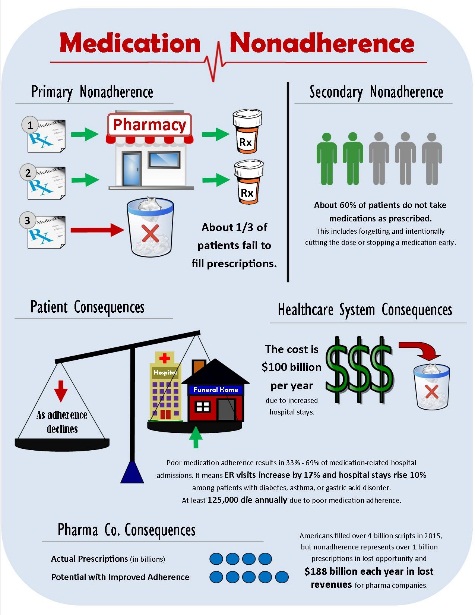 Source: https://bit.ly/2EOueSP
Reasons for non-adherence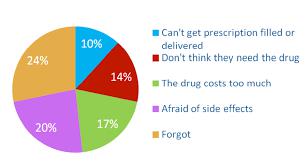 Nearly 50% of the people with chronic illness are non-compliant which is a serious problem leading to fatal conditions and reduced sales of drug impacting the brand value. Few reasons for non-adherence to medication are:
Can't get prescription filled or delivered
People think they don't need the drug
The Drug costs too much
Afraid of the side effects
Lack of reminders about the medication
Tech Mahindra's view to address the problem
We address the problem of medical non-adherence by increasing the demand for the drugs and delivering a range of positive patient outcomes. Tech Mahindra's has built a unique, patient-centric platform called Connectsense that address all the challenges and provides end-to-end treatment support for patients during the course of treatment.
Our Solution "Patient Access Program" has helped one of our major pharma client to enroll 10,000+ Patients in 8 Languages and in 3 Therapeutic Areas which helped them to reach 90% Medical adherence. Tech Mahindra's Connectsense Patient Access Program is a holistic patient centric solution offering:
Clinical Support
Drug delivery and Administration services
Educational Brochures
Refill reminders and alerts
Financial Assistance
Adverse Event Management
Pharma reporting
End-to-end ownership of coordination