Posted by: Jagdish Mitra
5G for enterprises: Fueling the future of innovation
How the fifth generation of network technology enable enterprises with the fuel to innovate
While 5G is relatively new in the enterprise world, leaders in various industries are either chalking their implementation plans or have already begun execution to capitalize on the numerous opportunities it enables and the benefits provided.
What makes this a critical factor that enterprises must consider? And how does the fifth generation of network technology bring enterprises the fuel they need to leverage new-age tech and accelerate business transformation.
5G: A new era of customer experience
With 5G's rise, Data Analytics, Artificial Intelligence and Machine Learning will penetrate new market segments and enable enterprises to make better, data-driven decisions. This will also provide more precise real-time and predictive analytics for better customer experiences. The ability to distribute processing among devices, edge, and cloud, will facilitate flexibility for new solutions and use cases.
IoT has been around for a while, but 5G's reliability and lowered latency will accelerate these devices' adoption. Studies estimate that there will be over 20 billion IoT devices by 2025, increasing the adoption of all "smart" and "intelligent" things. Smart technology adoption will see a massive rise with the combination of 5G and IoT simplifying processes and increasing data generation.
Enterprises are trying to leverage Augmented and Virtual Reality to cater to customer demands and 5G solves this issue by supporting immersive experiences, enabling life-like, valuable CX!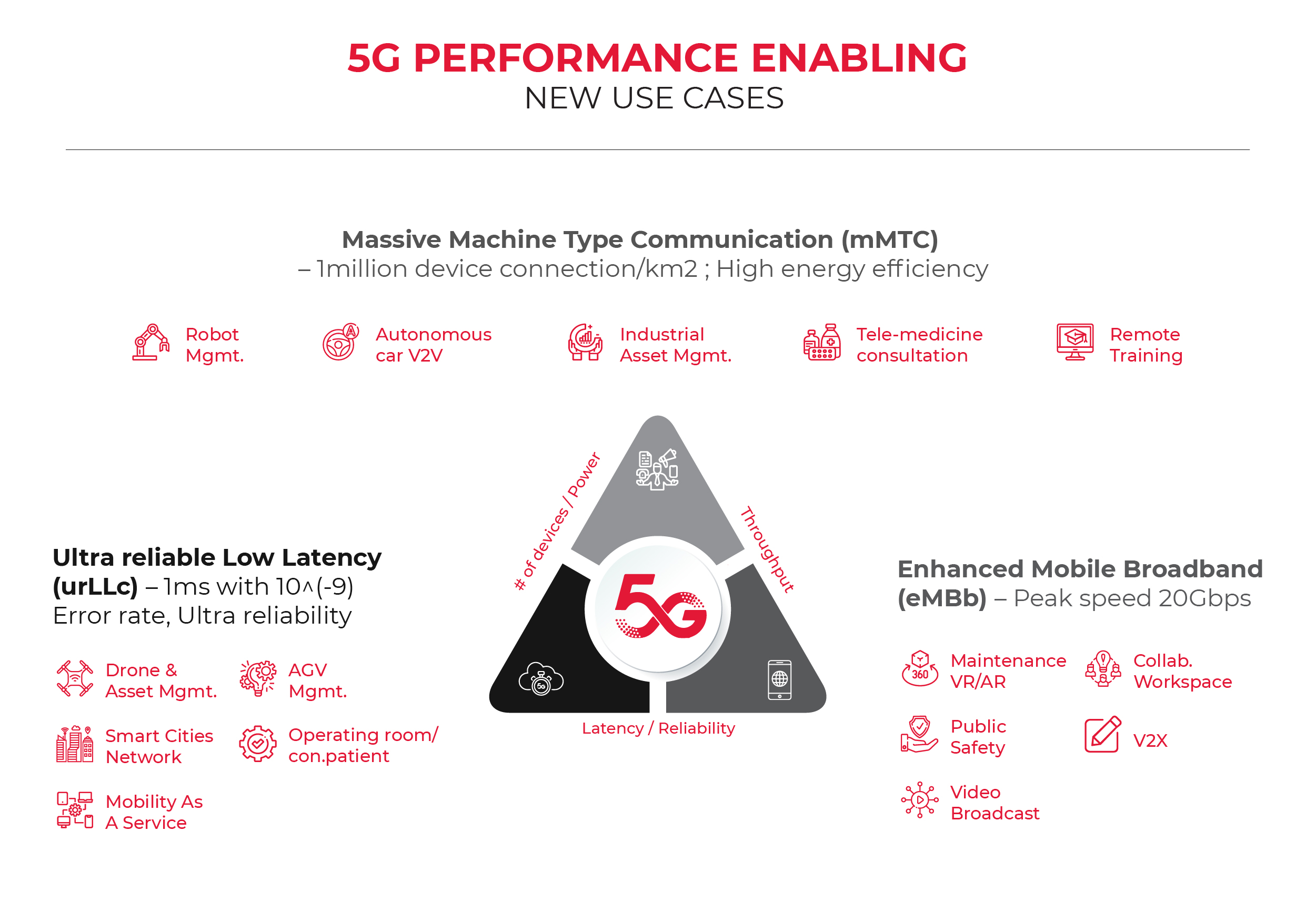 Fueling innovation with 5G
The new era of all things 'smart' and 'connected' is led by innovation. What enterprises need today is the freedom to truly innovate and break new ground. A space with the liberty to exchange ideas and collaborate to co-create solutions that are future ready, deliver high impact, profitability, and superior customer experience. The arrival of 5G makes all of this possible and more.
5G gives enterprises the opportunity to experiment myriad ideas, start small, fail early, and learn fast. Pick a particular challenge and take it up as a pilot project, test and iterate till you get to the finish line. This makes the fifth generation of wireless networks enterprise-centric because it means innovation without affecting the current operation and faster processing that will translate to faster testing and deployment turn-around-times, enabling quicker realization of value.
A chance to leverage emerging technologies like the Internet of Things, Artificial Intelligence, and Augmented Reality to create something ground-breaking, with minimal impact if one fails and turn it into an instant revenue-generating channel if you succeed; 5G adoption will enable industry leaders to partake in the next internet revolution. By making huge volumes of data easily accessible and transmissible, 5G will increase visibility of new opportunities with its speed, data security, and computing capabilities.
Enabling Transformation across Industries
The real power for enterprises lies in leveraging the combination of 5G and Edge computing. Bringing computing to the network edge, this will open doors to new opportunities and use cases through capabilities like network slicing.
From manufacturing to healthcare, 5G will empower processes and technologies across industry verticals that were not feasible up until today. Smart factories will become a reality with 5G enabling increased automation and adoption of AI, AR/VR, and IoT. This would improve safety and enhance efficiency with robotics and usage of technology like AR and drones for training and repairs and maintenance.
5G is projected to create a billion-dollar market opportunity in the healthcare industry by increasing accessibility and improving patient treatment. Remote monitoring and surgeries, better image processing, utilising drones in emergency situations and faster data transfers will help provide better healthcare facilities and treatment.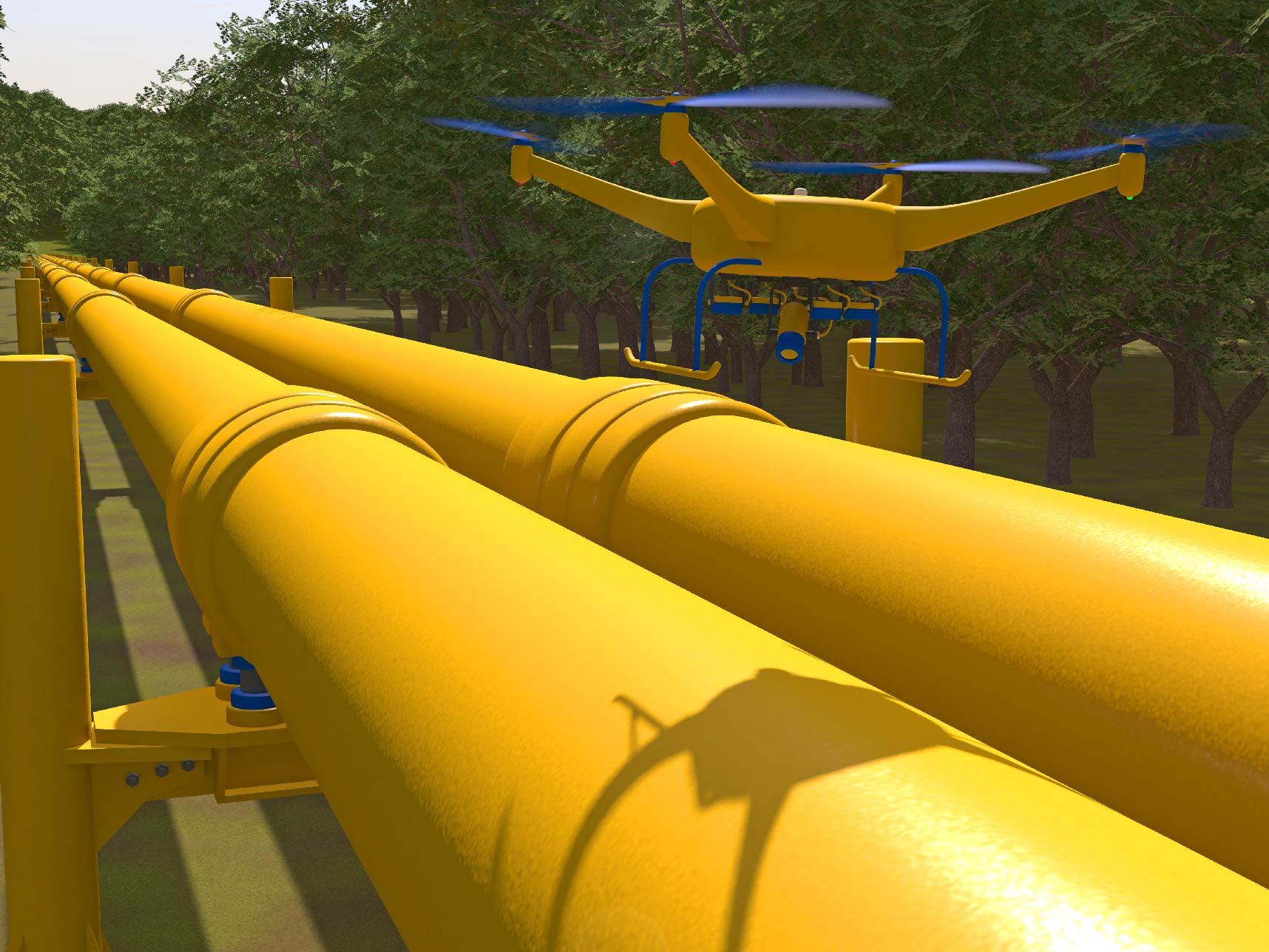 The oil and gas sector will also benefit immensely from 5G. Faster and better communications between the sites, vessels, and other offshore platforms, automation of processes and machinery, drones for advanced security and monitoring and the ability to leverage IoT across various functions.
5G connectivity will add unprecedented value to ports as well. Cost and process optimization, enhanced operational efficiency, "connected ports" will be an impactful transformation.
Entering the fifth dimension
These are just a few among the endless opportunities and possibilities 5G technology will make possible in the coming years. This wireless network will fuel businesses to transcend their limitations and current work models, discover applications that were previously not conceived, and transform businesses to be truly future-ready.
In the enterprise world, the next five years are considered crucial, keeping in mind the continuous advancements in AI, IoT, and other smart computing technologies that interact with operational technologies. Those who leverage this technology today will have the power of "edge", a competitive advantage, and an opportunity to create enterprises of tomorrow. Enterprises that lead the way on the 5G adoption journey will not just benefit from growth and revenue but are poised to be the game changers of the era.
Author's Bio:
Jagdish Mitra, Chief Strategy Officer and Head of Growth, Tech Mahindra
As Chief Strategy Officer and Head of Growth of Tech Mahindra, Jagdish Mitra leads the global agenda of business growth - driven by strategy, powered by Digital, and manifested in brand experiences. He is currently elected on the prestigious Executive Council of NASSCOM, the governing body for NASSCOM. He is driving conversations on the future of the workforce and reskilling, and actively working towards cross border collaboration.