Posted by: Deepak Aggarwal
5G: Opportunity for enterprises to 'rebuild' and not just 'repair'
COVID-19 has affected businesses the world over, and enterprise leaders continue to wade through uncharted waters. From overcoming challenges to business continuity and workforce management, enterprise leaders have been grappling with multiple aspects like enabling seamless coordination while abiding by social distancing protocols, unstable connectivity, slow internet speeds to stay afloat. But, over the course of the pandemic, enterprises have strategized to respond better, faster, and enable timely course correction.
This is an opportunity to switch to an agile model, accelerate digital transformation, and emerge more robust in the post-pandemic world. So, what are enterprise leaders doing differently to steer through and stay ahead? A strategic approach to looking at the pandemic as an opportunity to not just mend issues within the ecosystem and restore, but 'rebuild' the enterprise as a whole.
According to IDC's COVID-19 Impact Survey, Wave 6, innovation and development of new business models as part of the 2020 plan for 56% European manufacturers. The survey also revealed that:
39% of manufacturers wanted to digitize to enable automation and contactless solutions
38% will expand their supply chains to cater to future disruptions in the sector
37% believed they needed to innovate and develop new business models to embrace unique ecosystems
Enterprise CXOs are working on rebuilding strategies to create innovative, impactful solutions and services for the post-pandemic world.
The role of 5G in 'Rebuilding' enterprises for the future
There are two ways CEOs can consider to boost their business. Leaders opt to 'repair,' where they choose to go back to the operating and service models that worked before the pandemic hit, assuming that situation springs back to the pre-COVID times. This might not be a practical approach because as the world emerges out of this situation, most things are set to change forever. As the world works to adapt to the new normal, market conditions, technology, and customer behaviour will rapidly change, making the 'repair' strategy a weak bet.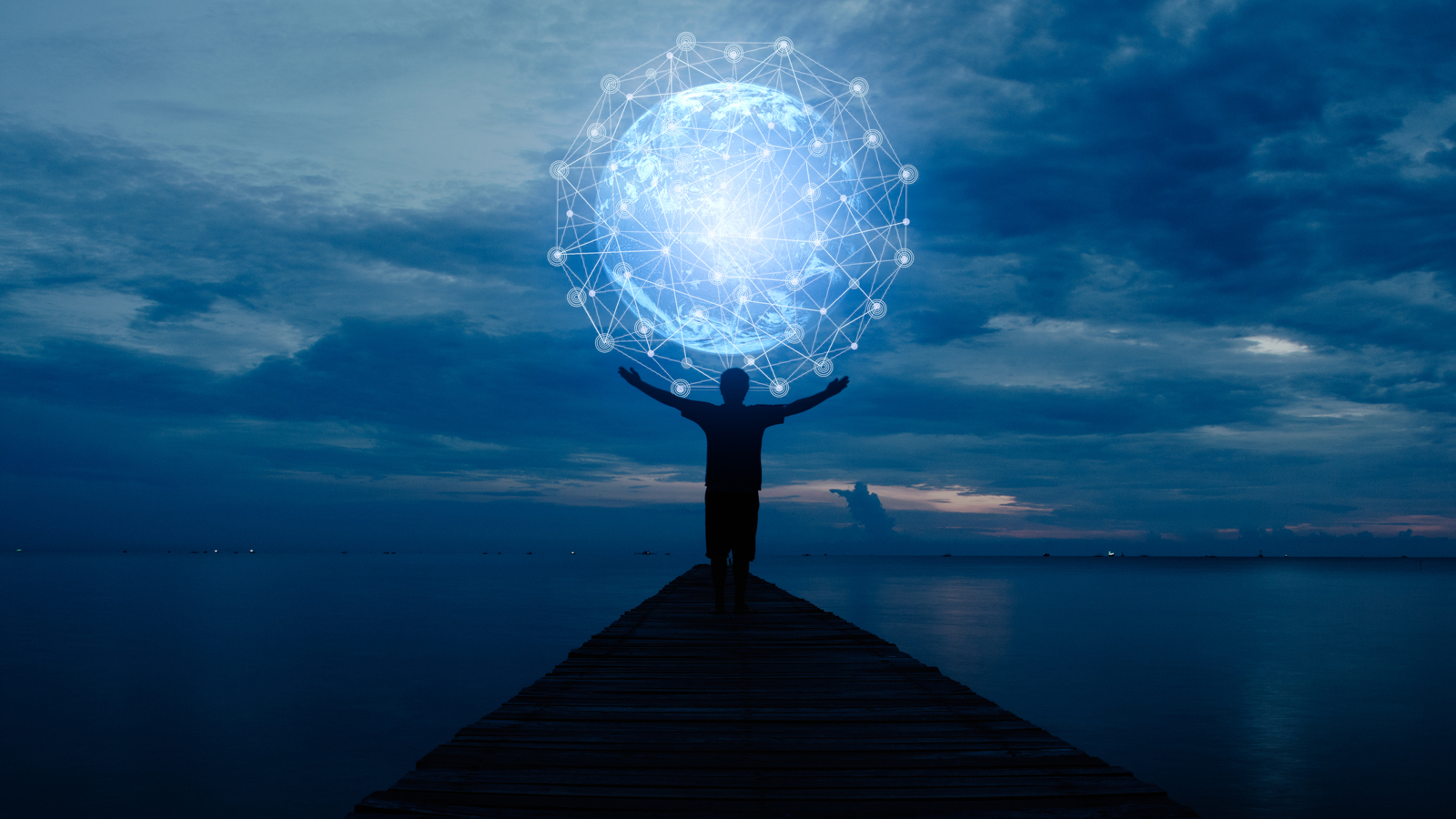 Instead, CEOs should consider a 'rebuild' model to adapt to the new reality. This approach brings the best of both worlds to the table. The rebuilding strategy will take the best practices and strengths that worked in the past while incorporating new innovative business models, leveraging emerging technologies, and factoring in changes in the market and consumer preferences. The 'rebuild' strategy will enable enterprises to break new ground and appear stronger after the COVID storm with products and services that cater to the new reality's needs.
While making the shift to a new model of conducting business-as-usual was a common problem, those who opted for a rebuilding over repairing strategy are already beginning to reap the benefits. What are these enterprise leaders focussing on?
Reorganizing priorities to enable operational improvements that maximizes productivity
Optimizing existing technologies and adopting new technology to power performance
Enhance customer experience by increasing digital footprint
Plan recovery by strategically positioning and utilizing assets in a connected world
Devise new business model leveraging ecosystem collaboration
For leaders whose strategies were centered around these aspects, 5G is the element that brought much-needed escape velocity. The fifth generation of wireless networks isn't just enabling enterprises to emerge stronger but fuelling innovation, new business channels, and presenting unprecedented growth opportunities. 5G will allow the adoption of new, innovative, and sustainable operating models with its ability to cater to the speed, connectivity, latency, throughput, and massive usage demands.
With a CAGR of 54.4%, the overall 5G enterprise market is estimated to be valued at USD 2.3 billion in 2020. It is projected to reach USD 31.7 billion by 2026, according to a MarketsandMarkets report. One of the main reasons for this boost is 5G's ability to provide seamless connectivity, power application development, and enable several industries over a single network.
5G: Emerging a leader in the post-pandemic world
Data rate of 1-20 Gbit/s is significantly faster than the current 4G/LTE networks, ultra-low latency of 1 ms, higher reliability, increased capacity, and the option to opt for either a Public or Private network architecture, 5G is enabling faster business and innovation. Leveraging 5G isn't a benefit for just large companies but a chance for SMEs to innovate, create new products and services, and transform the way they do business.
5G will also power IoT devices like never before and brings benefits like edge computing and network slicing, enabling the processing of vast volumes of data at the network edge. Ubiquitous connectivity that's highly reliable forecasts that 5G will reduce Opex by 20-50%, empower automation and new-age technologies like AR/VR, and reduce massive human dependencies.
Rebuild: Getting started and the road ahead
5G is the much-needed technology that will empower human resources to perform better, faster. Access to vast volumes of data coupled with process optimization will enable teams to leverage insights and take up a more strategic role to add value to businesses. Another aspect that promotes 'enterprise rebuilding' is cybersecurity.
5G enhances enterprise security by enabling data storage and processing within the ecosystem with edge computing. Additionally, 5G enables uninterrupted connectivity between devices, machines, and people. So, in the event of a security breach, the impact is minimal. Regulatory compliance, safer ecosystems, and workforce, 5G is a win-win for enterprises on all fronts.
While some enterprises are already implementing 5G, some are still in their planning phase, while many are yet to embrace it. As a forerunner in the 5G revolution, we at Tech Mahindra enable businesses to digitize, innovate, and emerge triumphant in the post-pandemic world. Here's an approach that enterprise leaders can adopt to rebuild businesses and accelerate 5G-powered transformation:
E2E solutions packaged in a risk-sharing model
A stage-wise transformation approach to enable high-inertia shift without impacting operations
The priority order begins with network transformation, followed by making the shift to cloud and MEC, and then adopting new use cases
Upskilling of human resources as well to adapt to the new-normal world
Explore the world of 5G and the opportunities it unlocks with Tech Mahindra's Catamaran 5G. To know more, kindly get in touch with us at 5GForEnterprise@TechMahindra.com
Author's Bio:
Deepak Aggarwal, SVP, Corporate Strategy and Growth, Tech Mahindra
Deepak is a versatile techno Business professional with entrepreneur orientation having close to three decades of experience in R&D. Currently; he is overseeing Tech Mahindra's '5G for Enterprise' initiative with E2E digital solutions, relevant to 5G, Edge and OT in Manufacturing, Healthcare, Energy & Utilities, Transport & logistics and Media & Entertainment.