Posted by: Ofir ZEMER and Manish Mangal On June 09, 2020.
CellWize and Tech Mahindra together on how COVID19 will permanently change the unfolding of radio network optimization
COVID-19 will permanently change the unfolding of radio network optimization
Network traffic is increasing exponentially with majority of the countries under lockdown and increasing number of people working (and learning) from home. This will become the "new normal".
Most people are using their home internet connection or cell phones for doing work or pursuing studies. This has led to a major shift in traffic patterns with a majority of them opting for fixed (or WiFi Networks). The overall internet traffic is approximately 25~30 percent higher than usual.
The pressure of the "new normal"
Along with broadband Wi-Fi, 4G networks are also witnessing unprecedented levels of traffic with an average increase of 30 percent (or more). With most people under lockdown to reduce the spread of COVID-19 pandemic, activities such as image messaging, streaming, gaming, voice and video calling, etc. have put the 4G networks under pressure.
Our partners, Cellwize – makers of a cloudified, AI-driven RAN automation and orchestration platform, have gathered empirical data from cellular radio networks across the world. Interesting insights can be derived from consumer's usage patterns before and during the Coronavirus outbreak. Their observations are inline with the trends that are shared earlier in the blog.
This shift in usage has placed a burden on operators, as their networks were not scalable enough for catering to such a huge increase in network demands.
The need for action – Rising to the occasion
CSPs have realized that they must add sufficient capacity and adapt their networks to cater to the new traffic patterns. These steps will help to ensure network resilience, avoid congestion, and prioritize critical connectivity traffic.
To correct the situation, operators also need automated AI to continually monitor, optimize, and reconfigure their networks for handling the increased demands and delivering better indoor connectivity.
Along with automatic detection of cell site issues, automated approach for data collection & analysis should be employed for resetting the site (if necessary).
By leveraging AI, operators would be in a much better position to conserve energy, thereby leading to a reduced Carbon footprint. This is possible by 'waking up' cells more frequently as traffic increases and allowing cells in sparsely-occupied places (hit majorly due to COVID-19) such as office parks, buildings, etc. to 'go to sleep'.
Adapt and Prepare with 'Automation' and 'AI'
Stable and reliable connectivity has now become essential, especially during these unprecedented times. The requirement for digital technology and digital transformation is accelerating with COVID-19, as we witness the society transform into a digital society, sooner than expected.
A data-driven approach to network connectivity is vital for sustaining the "new normal" so that subscribers can learn and work without interruptions.
Trends such as digital education and remote working that picked up pace due to the pandemic will continue to grow in the post-COVID world. The rollout of a low-latency network like 5G will be accelerated to enable enhanced connectivity for supporting the next-generation workforce and education.
Regardless of what unfolds in the future, operators in the post-crisis world should focus on becoming nimble. Such a transformation will help in responding to the 'sudden' demands of change, while continually delivering services to their customers.
Automation will be the key enabler for such preparedness, as it helps operators keep up pace with new launches and optimize services for providing personalized customer experience.
What does all this mean for the CSPs?
CSPs are the first line serving the society during these uncertain times. They shoulder the responsibility of ensuring that the world is connected and has access to sources of crucial information as well as entertainment.
Right now, CSPs are focused on achieving an immediate expansion and optimization of their networks to handle the increased demand, along with enabling better indoor connections.
Attaining scalability
The process of network expansion and optimization could take years however these are not normal times. In such unprecedented times, AI-driven automated RAN management and orchestration is necessary for achieving scalability and improving customer experience. This is needed to ensure that everyone stays connected.
CSPs are working hard to build their 5G networks so that they can handle the sudden upsurge in the network traffic resulting from the growth in rapid internet adoption. 5G networks will be instrumental in addressing the bandwidth requirements for usecases such as telework, telehealth, online learning, and other applications that have shifted from in-person to virtual.
It is not just about traffic volume but also about providing differentiated and personalized experience.
Achieving cost efficiency
However, CSPs are experiencing challenges in delivering on the promise in a cost-effective way. Additionally, managing and controlling a multi-vendor, cross-technology network is several-fold more challenging in comparison to legacy 2/3/4G networks.
Here too, AI holds the key. RAN management is profoundly simplified by using AI to automate the deployment, design, management and optimization of 5G RAN and underlying legacy networks.
AI-driven RAN optimization is the key to continuous improvement and for unleashing new experiences and technologies. It can support complex business operations in a cost-effective way, enabling CSPs to achieve the scale and agility. The solution helps CSPs in reducing OPEX, along with enabling them accelerate rollout and improve maintenance of 5G networks.
Tech Mahindra and Cellwize Building Intelligent RAN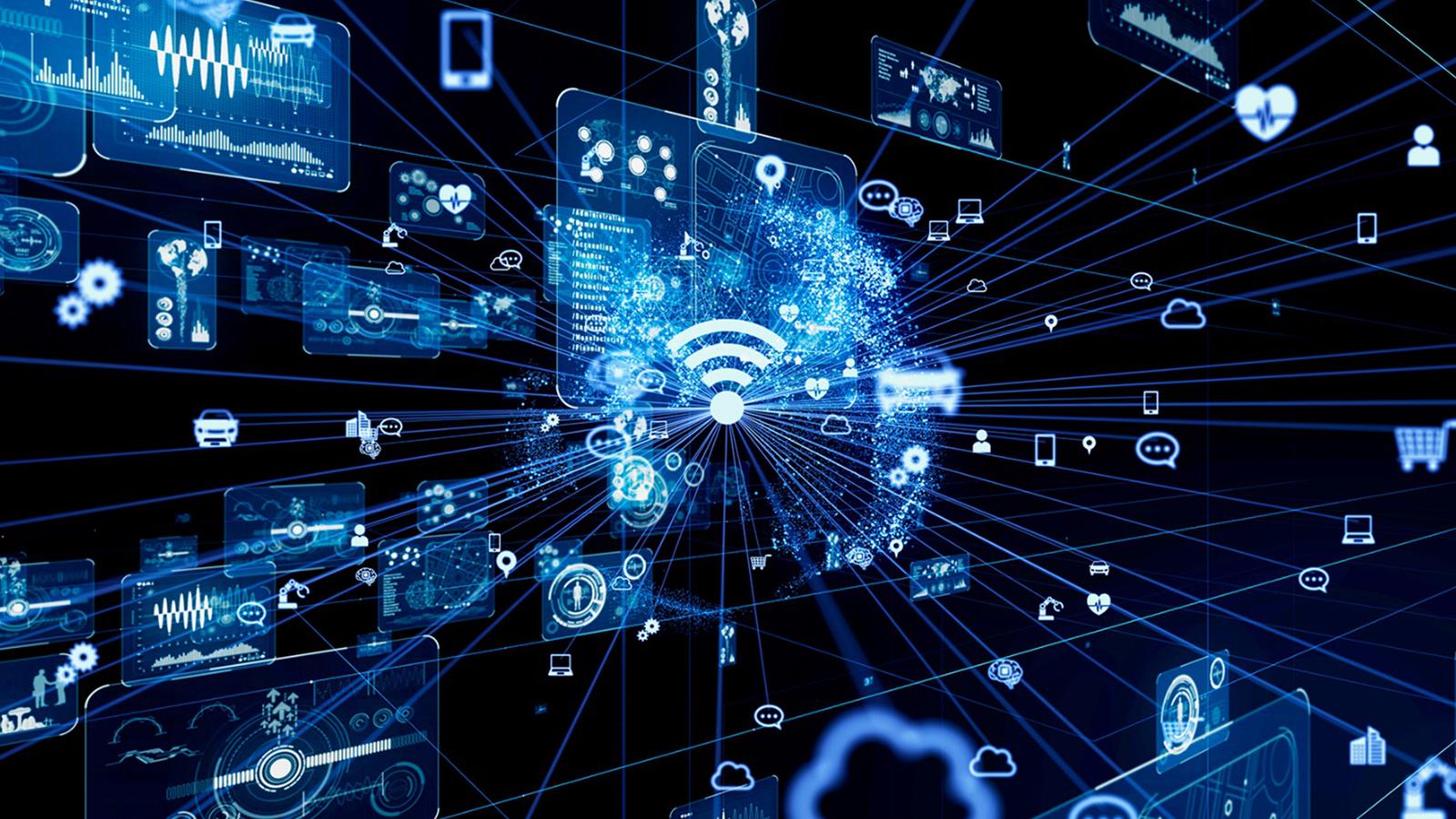 Inspired by the belief that Winning partnerships always Thrive, Tech Mahindra and Cellwize partnered together with the mission to build a multi-technology, multi-vendor compliant AI-powered RAN automation solution.
The solution fully automates the deployment, design, management, and optimization of 5G networks, while seamlessly managing underlying legacy networks.
CHIMe: Cloud-based AI-driven RAN automation platform
CHIMe is a cloudified and AI-driven RAN automation and orchestration platform. Tech Mahindra has lent its core expertise in System Integration (SI), Managed Services (MS) and AI platforms (DAAIP, GAIA, RoPro & others).
This combination enables operators to be agile and flexible in handling network complexities, and power faster, cheaper, and easier 4G mass densification and 5G deployments.
The CHIMe platform @ solution
The CHIMe platform is flexible, cloud-based, and offers on-demand based optimization of 2G, 3G, 4G, and 5G networks.
These features enable mobile operators to swiftly adopt a "pay-as-you-grow" rollout, so that they can tailor optimization and performance in accordance to the network requirements.
The partnership
Our partnership with Cellwize has enabled in creating winning go-to-market strategies that are region and operator specific, along with reducing the TAT (Turn around Time) associated with implementing a solution in RAN environments.
It also enables us to customize our go-to-market strategy as per the technological maturity of the network operator and the target market. This further helps in delighting the end-users through an enhanced personalized experience.
Through our global agreement with Cellwize, we bring our best in class solutions to our customers so that they can solve their unique challenges with RAN automation. This will help them drive innovation and deliver exceptional value.
Here are the primary benefits of our combined automation solutions:
Improved and enhanced customer experience
Reduction in the operator's OPEX (Operating Expenditure)
Faster TTM (Time-to-Market) of 5G deployment, thereby enabling the creation of an open ecosystem for network deployments.
Together, we will continue innovating Intelligent RAN solutions and services to empower operators with future-ready solutions.
About The Author
Ofir ZEMER , CEO at CellWize
An Enterprise Software Executive with over 24 years' experience in software and systems and 12 years of experience in Enterprise Software and Solutions for the Telecom industry. Ofir has Worked with the largest Telecom groups in the world and built and cultivated Partner relationships with Tier-1 Vendors and System Integrators.
Manish Mangal, CTO, Network Services
An accomplished telecom industry veteran with 20 years of professional experience. Held various leadership roles in Fortune 100 companies leading technology initiatives from incubation to operationalization that transformed businesses and increased enterprise value. Manish is an Expert in leading large and global teams, developing end to end technology solutions, and creating / managing strategic partnerships that directly improve enterprise value.