Leveraging Conversational AI to Enrich Customer Experience
Have you realized why Conversational Analytics is must for enhancing customer experience for any organization?
Well, Conversational AI is deemed to be an ideal way to deal with and assess customer experience by readily leveraging upon Natural Language Processing (NLP). The traditional software like ChatBots, Voice Assistants, or an interactive voice recognition system are effectively build to enable customers either through speech or typed interfaces.
To bring light to the relevance and evolving role of speech analytics and conversational AI, we had industry veterans Saurabh Rai, Global Head Analytics - Tech Mahindra Business Process Services along with Uniphore's VP-Growth & Alliances, Deepak Rupakula in an interactive LinkedIn Live session moderated by Abhiroop Sarkar, Principle Consultant and Interaction Analytics Practice Lead Tech Mahindra Business Process Services.
Key Takeaways:
Some of the didactic questions around which the discussion was built during the live session are enlisted:
How has speech analytics as a practice evolved over the last 5 years, in a contact center ecosystem?
How effective have the AI / Cognitive solutions been, what challenges come up when integrating the same into the conversational AI solutions?
How have the use cases of speech and text analytics evolved and what are the customers actually looking for?
What are some of the key use cases that we can drive using Uniphore's speech analytics solutions?
How have the AI/ML integrations been receptive in the market – does it conflict with the customer's internal analytics setups?
Besides contact center operations, who are the key stakeholders or domains that can reap the benefits of Conversational AI?
How can we dovetail the benefits from speech analytics into a total experience improvement for the end user?
How do we ensure data privacy and compliance protocols for global deployments?
Curious to seek answers to the aforesaid questions on how to enhance your customer experience with Conversational AI? Check out the details from the session recording, to understand the realms of speech analytics and Conversational AI: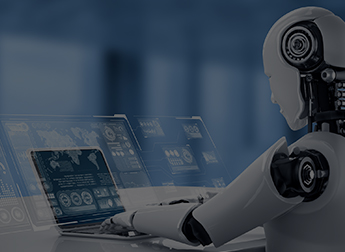 Know how Tech Mahindra and Uniphore's alliance is aimed at jointly offering access to both Uniphore's state of the art CSA stage and Tech Mahindra's data & analytics expertise across numerous ventures and verticals - bringing the up and coming age of Client Experience to big business organizations and shoppers all over the planet.