Posted by: Rashmi Jolly
Digital BCP (Business Continuity Plan)
Is Your Organization COVID ready?
With COVID-19, we learned that one virus can hit the whole world in one-go leading to failure of legacy BCP structure and impacting business continuity. Consecutively, organizations need to opt for Digital BCP as a new BCP Strategy.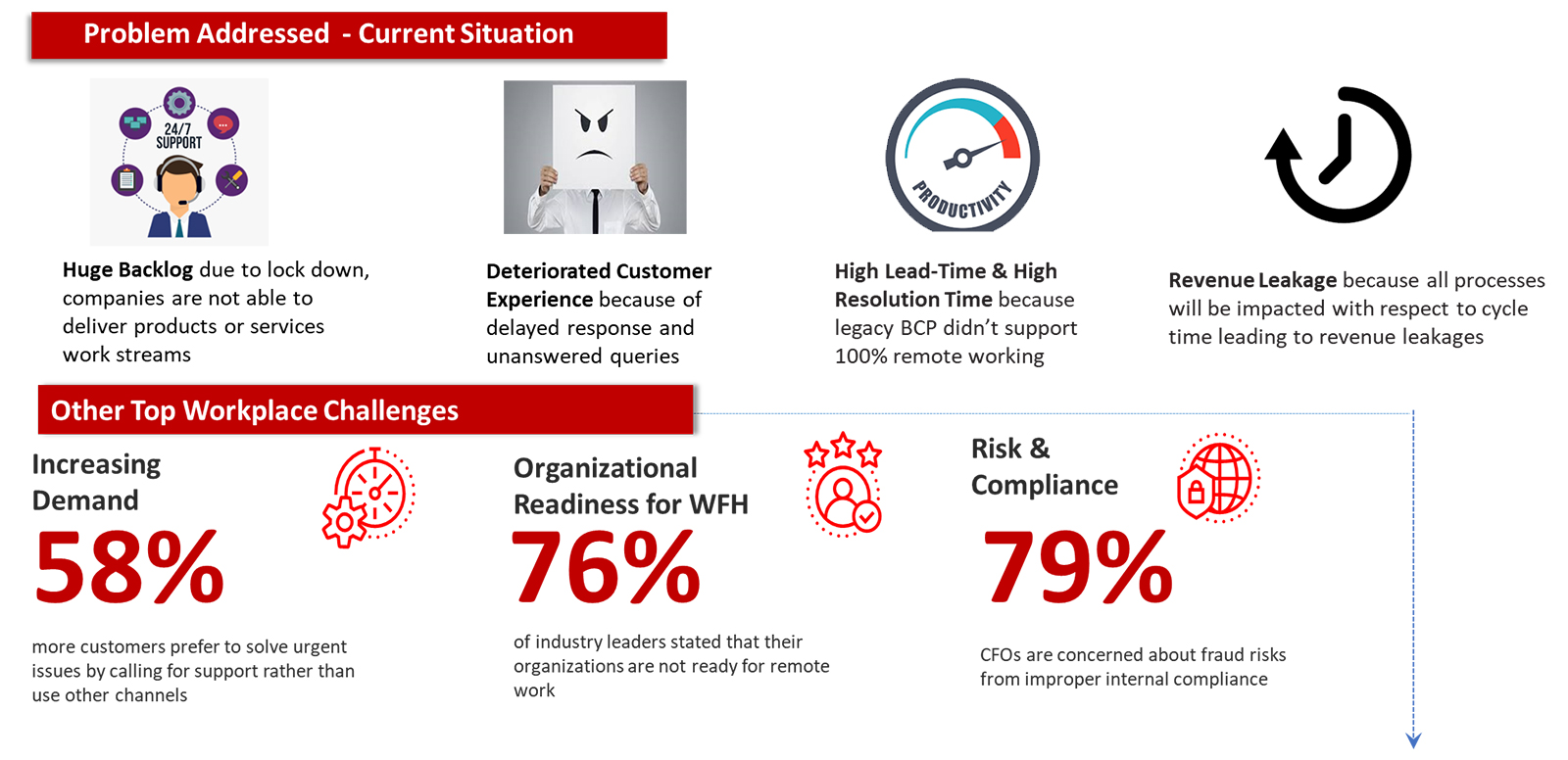 What is Digital BCP?
Digital BCP is a transformation solution for Business Continuity. It is a combination of framework and technologies to enable real-time organization and 100% remote working in order to ensure seamless operations. It ensures that digital maturity of your organization is meeting industry best standard.
First, it does a deep-dive assessment of people, process and infrastructure (network and physical). Afterwards, implementation and testing road-map will be built empowered by Process Mining, Intelligent Automation (Conversational AI, AI/RPA, AR/VR), Cloud Infrastructure and Cognitive Analytics. Digital BCP also ensures GDPR and Security Compliance.
Let's review our framework – SERIT and Consulting Approach to make this happen :-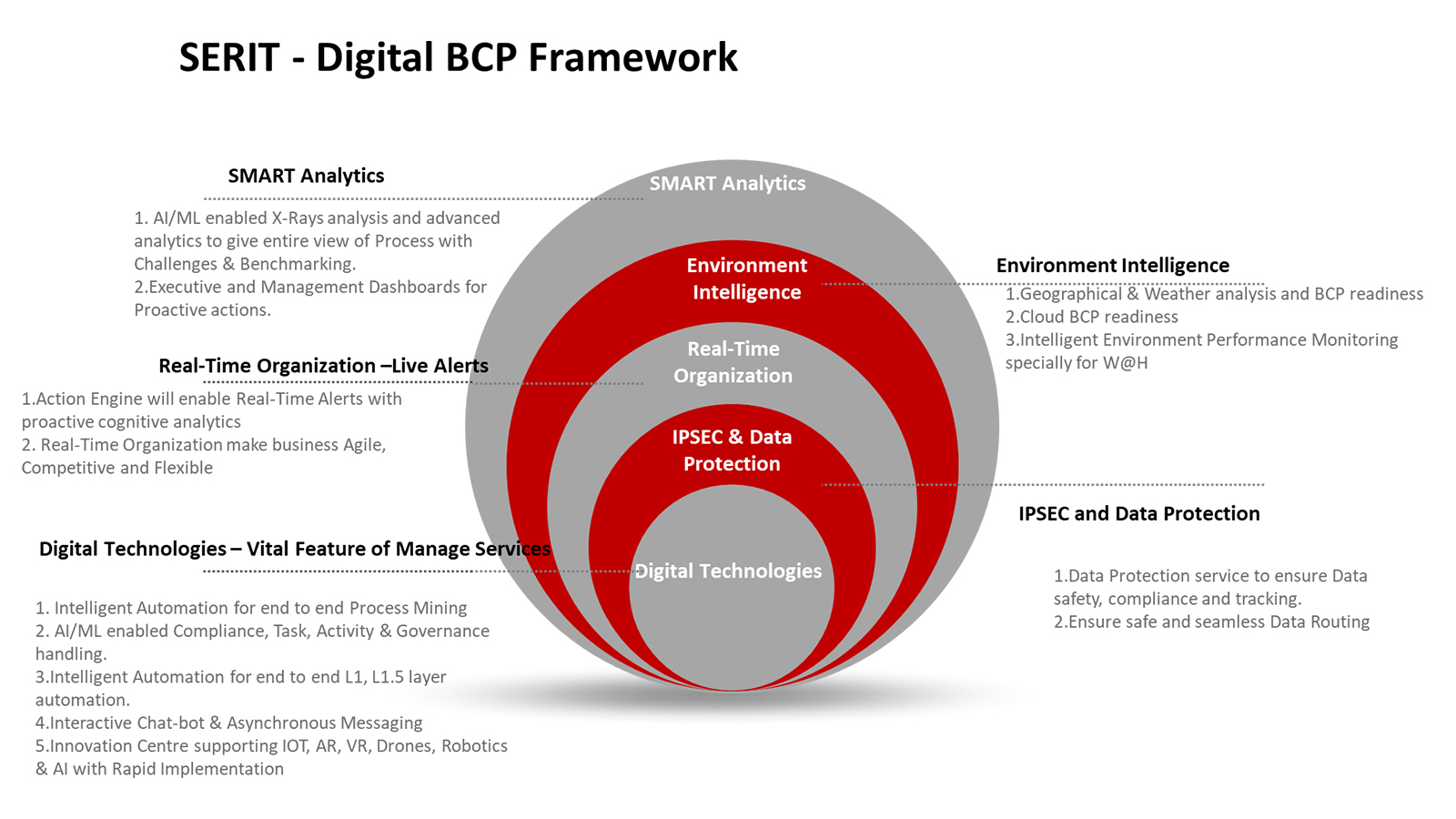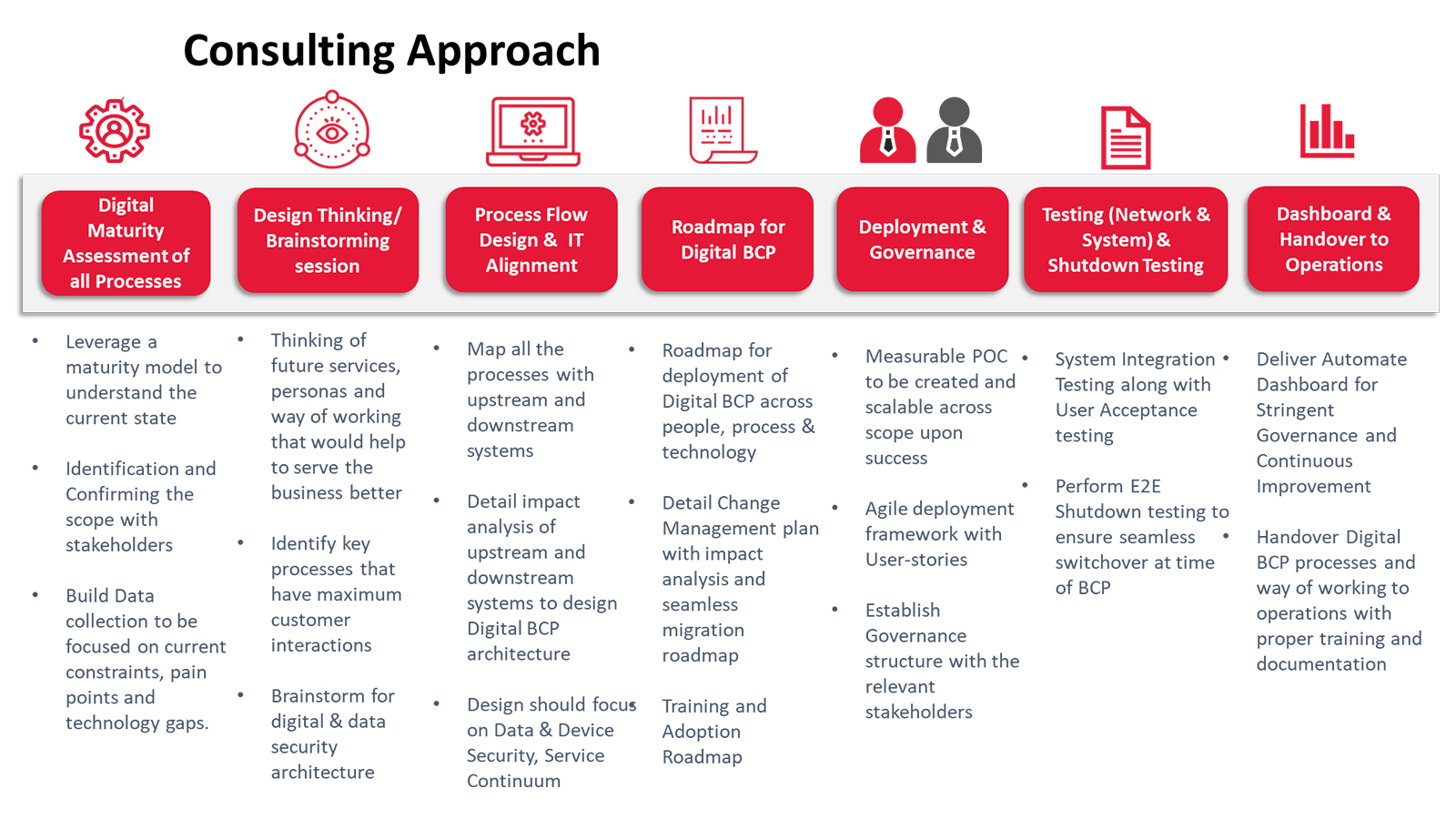 Inherent Features
Business Insights
Enhanced Security
Proactive Notification
Fully-Managed Service
Robust & Reliable
Fast, Simple Provisioning
Boost Productivity
Engaging
Asynchronous
OMNI-Channel
Data-Driven
Scalable
Cost- Effective
Swift
Potential Benefits
~30-35% OPEX Improvement
Enable BCP for all Natural Calamities and Pandemic situations
Improve cost efficiency by ~20%
~35% increase in Right First Time
~35-40% Manual effort reduction
~High Benefit Cost Ratio or Investment
About the Author
Rashmi Jolly
14+ years experienced & result–oriented professional skilled in Business Consulting, Program & Project Management, Transition & Transformation Management. Currently working with TechM BPS as Business Consultant and responsible to define transformation strategy, solutions and value proposition for IT & Telecom deals. Key personal for capability development and go to market strategy of digital transformation consulting practices along with global roll-out and delivery of the digital transformation consulting practices, cross vertical consulting programs and consulting revenue. Also responsible for building automation / RPA capabilities, go to market strategy and presales activities.