Posted by: Sribash Paul
Digital Process Mining enabling transformation in Enterprise Back office during COVID 19 crisis
Digital Process Mining uses advanced analytical thinking to extract knowledge from existing data. Data mining algorithms are applied to identify trends, patterns and other details hidden in the event logs, which can be used to improve and enhance business processes. It works like an X-Ray to provide clear visuals of workarounds, patterns and discrepancies in internal processes affecting business performance. Thus, helping in diagnosing problems based on facts and finding quick resolutions.
Digital Process Mining turn processes into extraordinary experiences for everyone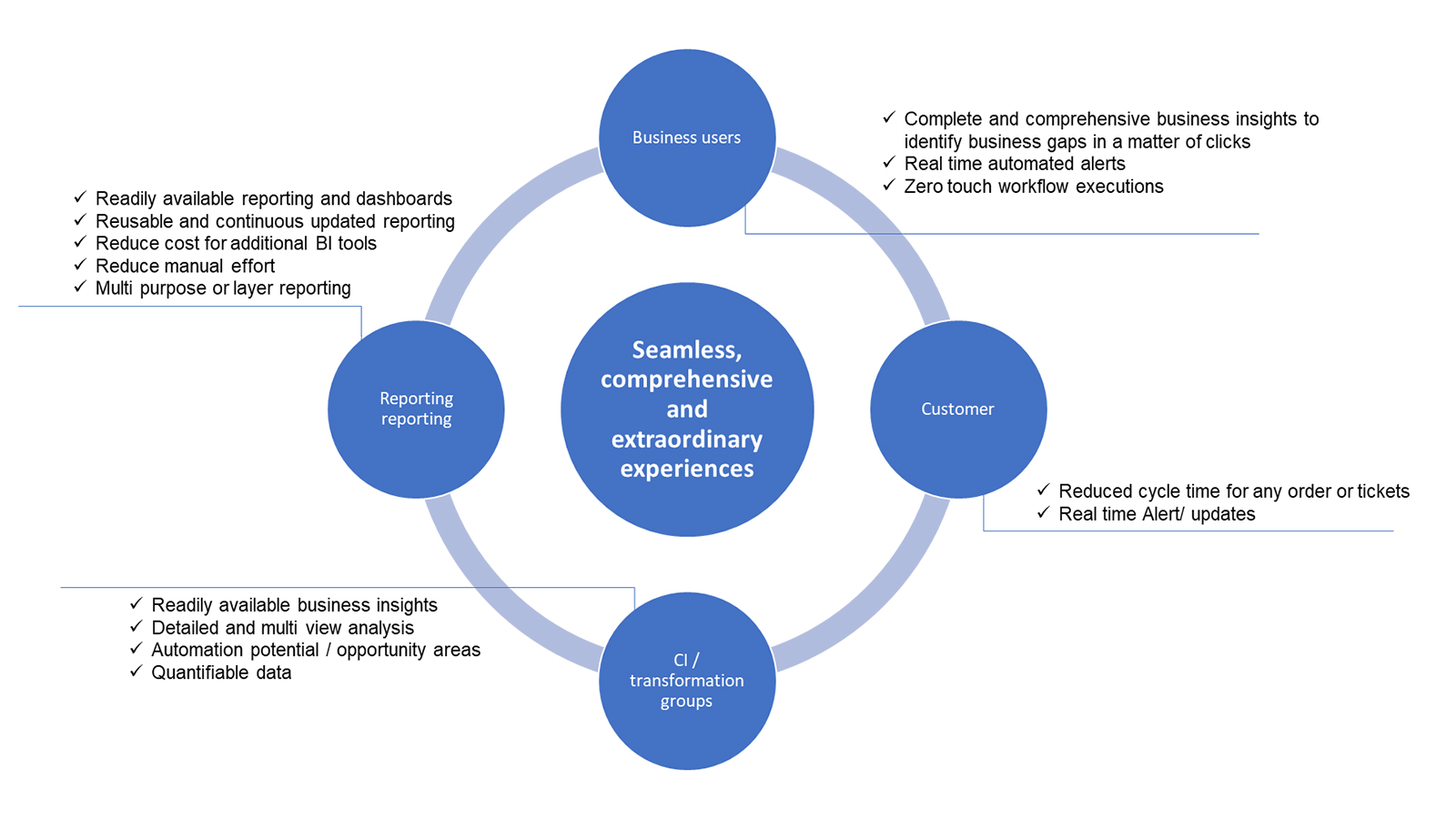 While it is important to take a route of digital process mining to enhance business processes and push them to the next level at any point in time, the COVID crisis period has brought in much relevance to it.
Why is it relevant now?
Covid-19 pandemic has adversely affected global supply chains on both demand & supply levels. This has increased the supplier risk, revenue leakage, SCM visibility challenges, demand vs. supply matching, customer behavior changes affecting buying patterns, and logistics challenges, etc. During this time organizations are findings ways to keep businesses running, retaining employees, customers and suppliers, etc. while keeping costs low.
This crisis has every industry/organization going through multiple business challenges such as:
Operating challenges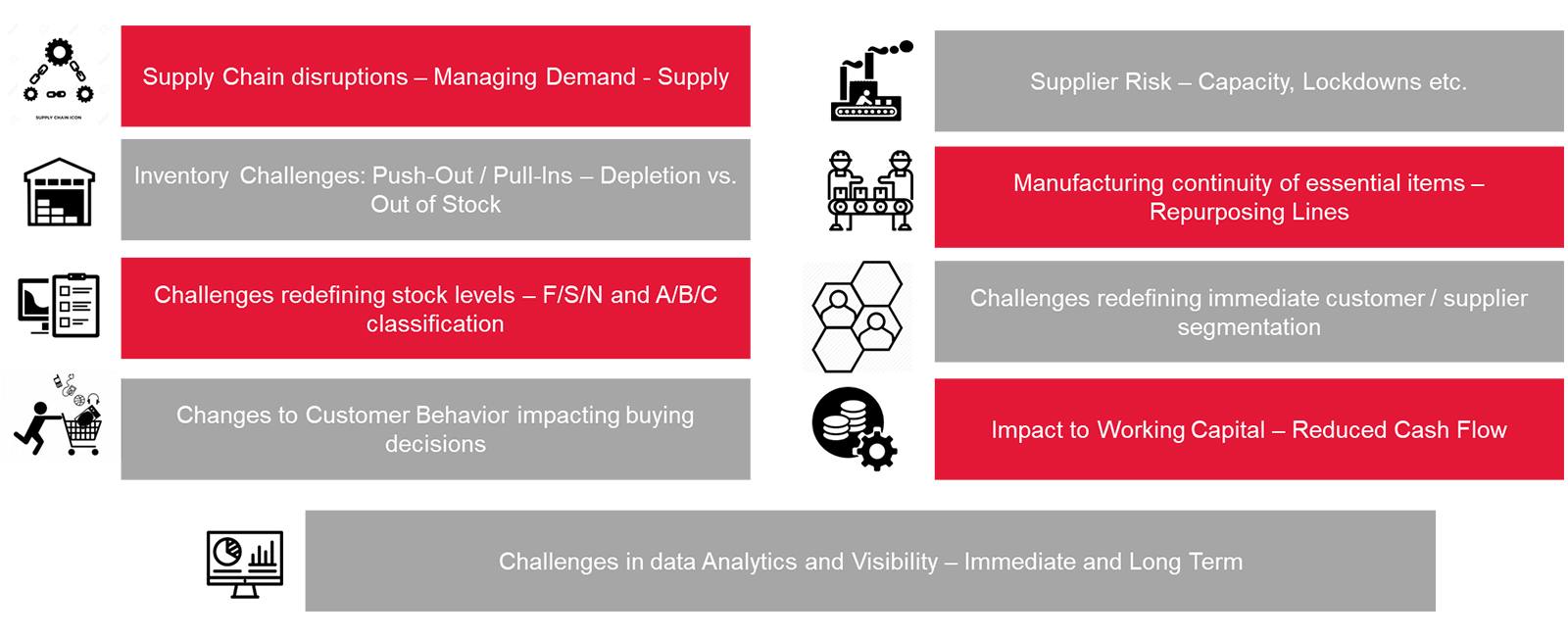 Operational challenges
Limited/No face to face travel
Optimize revenue leakage and service penalty
Redefine business model and KPI's
Huge backlog to manage along with BAU work
Require significant reduction in operational cost
Limited FTE's in office
In addition to the above-mentioned challenges, there lies a continuous demand from customers to fulfill their requirements on time and it is exactly where organizations are struggling.
Being a market leader in service industry, Tech Mahindra BPS has taken a lead to help its customers with the digital process mining led business offerings. Tech Mahindra BPS has collaborated with Celonis who pioneers in Process Mining and have turned this incredible technology into an enterprise-grade, cloud-based solution: The Intelligent Business Cloud, which is going to accelerate back-office business transformation practices.
Digital Process mining approach:
It connects with the IT systems and collects real-time data, which is then converted into Digital Footprints for Meaningful Insights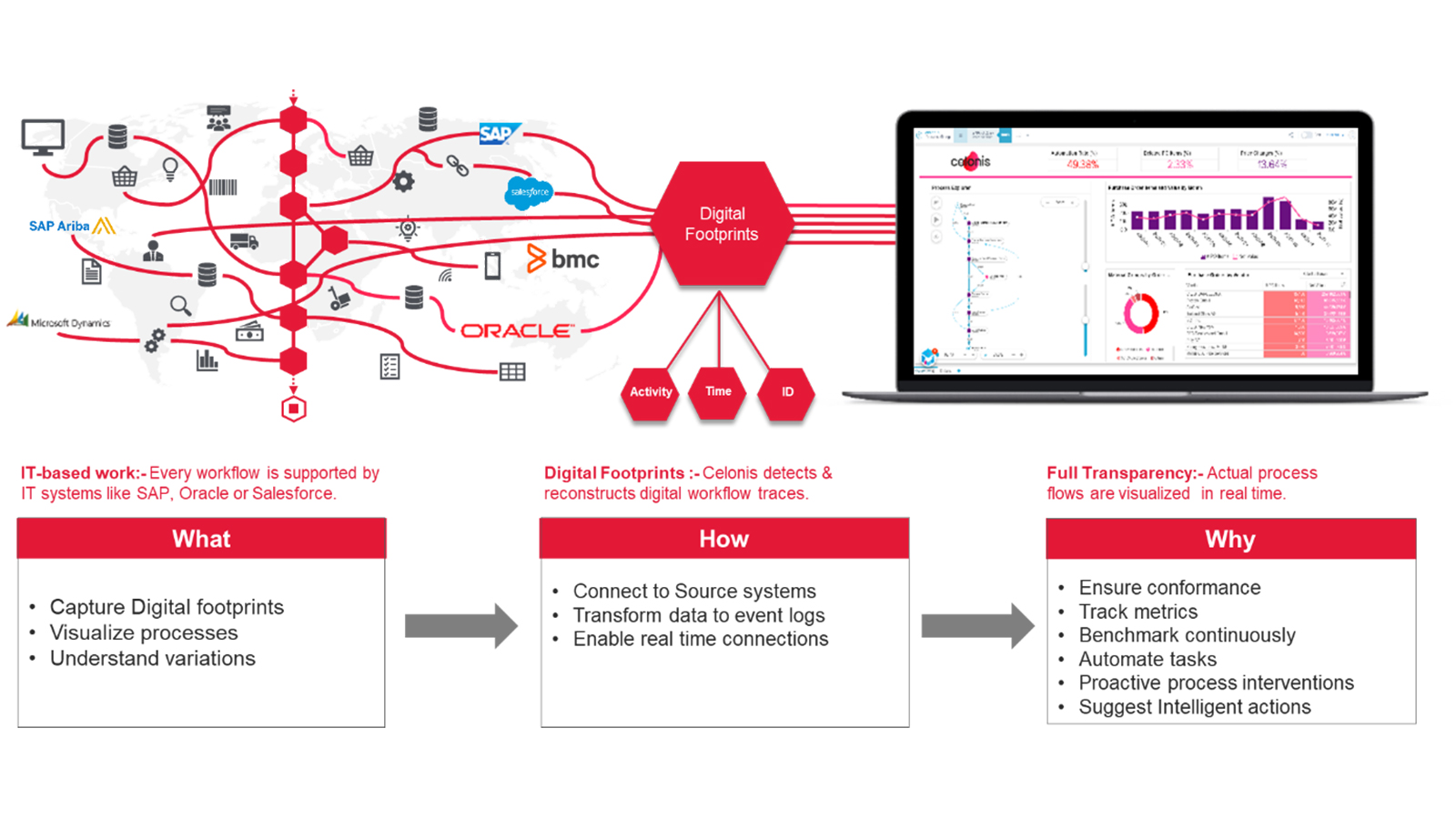 Identifying Operational Friction: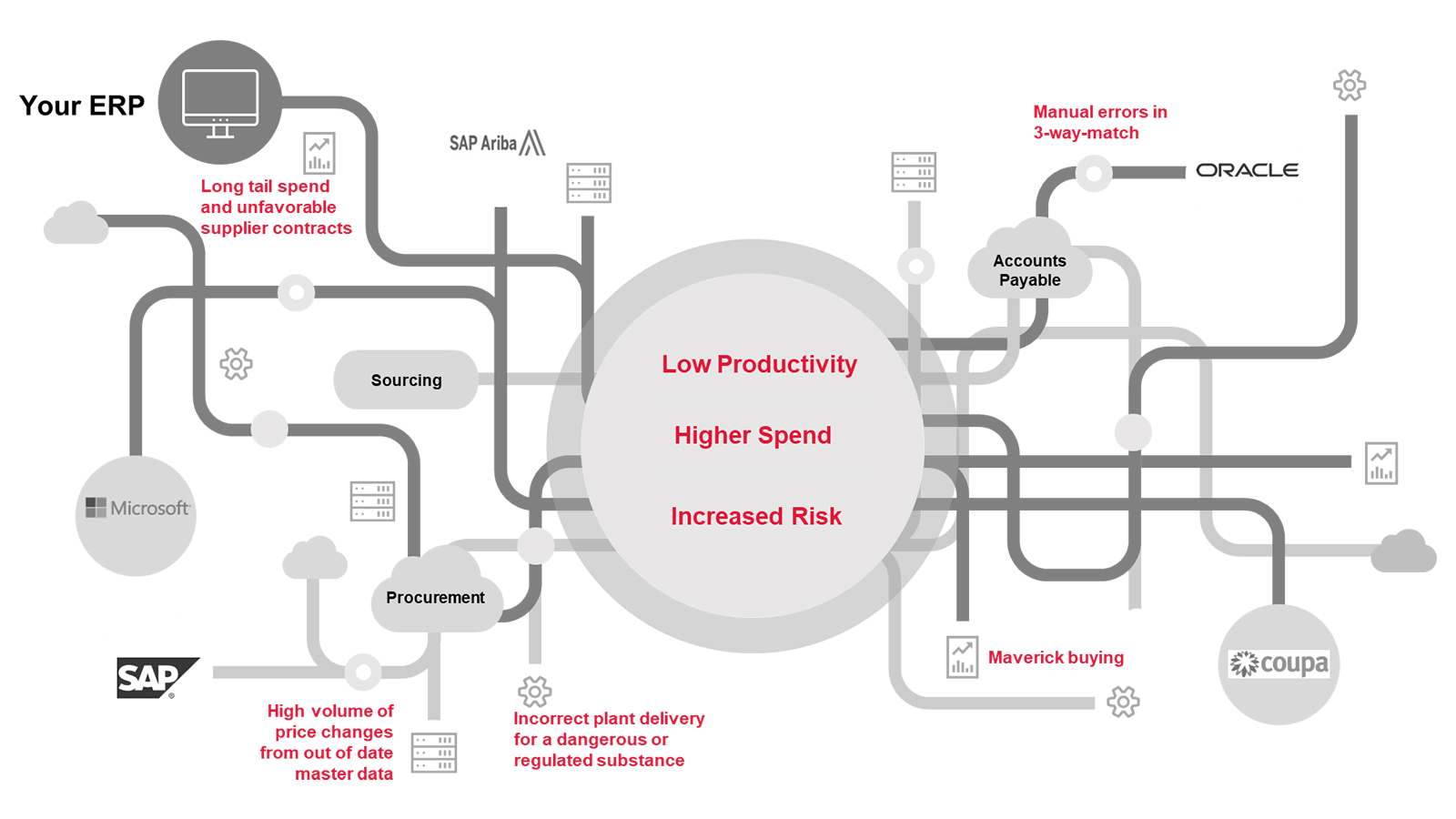 Where can this be used?
It can be used in any back office process like: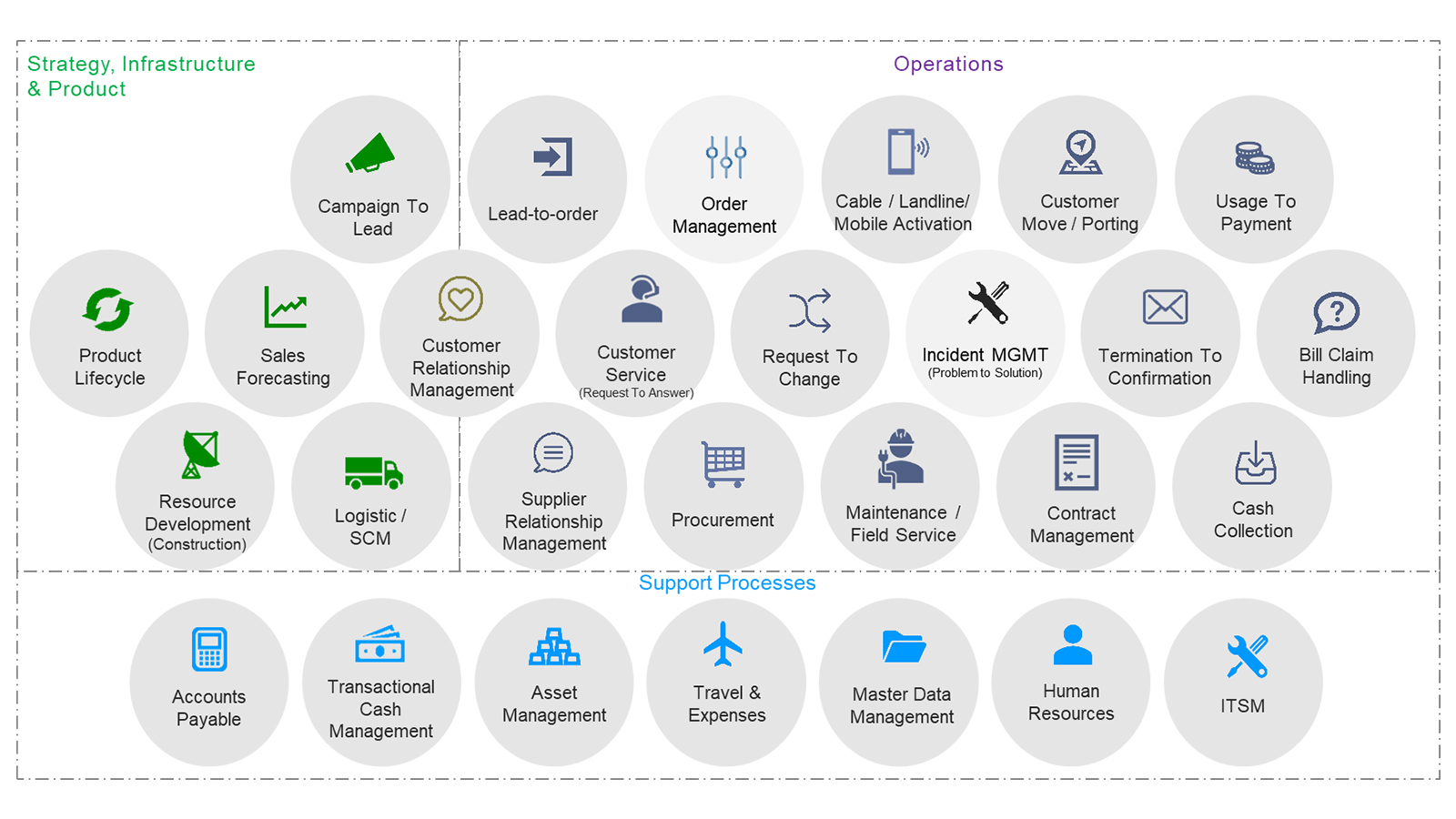 Use cases for reference: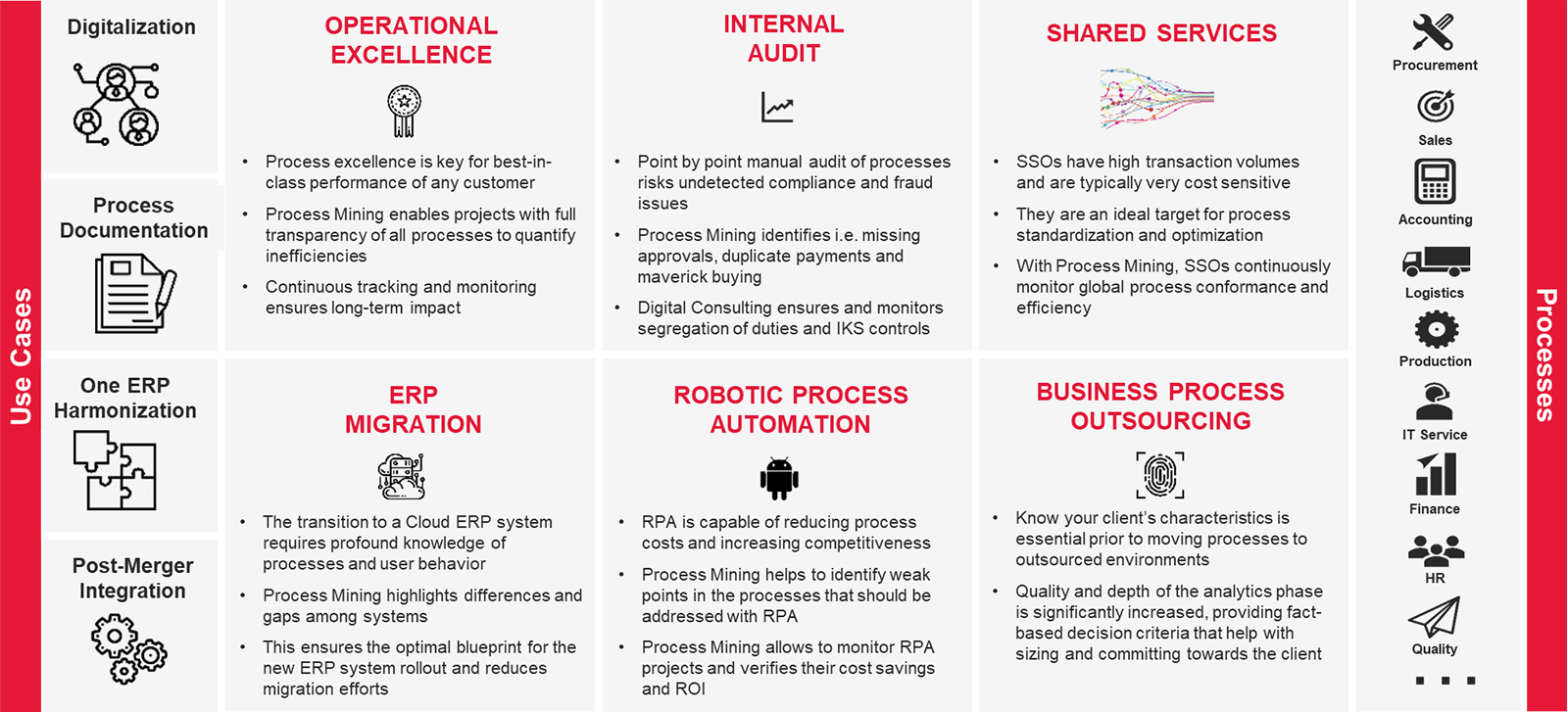 How does it make a difference in your business?
Tech Mahindra as an implementation and management service partner is helping various clients across the globe to maximize the value of digital process mining with it's vast experience.
It is a mandate to understand that mere tools cannot help any organisation to achieve maximum value and it is important to have an implementation and management service partner for process mining programs to drive following outcomes.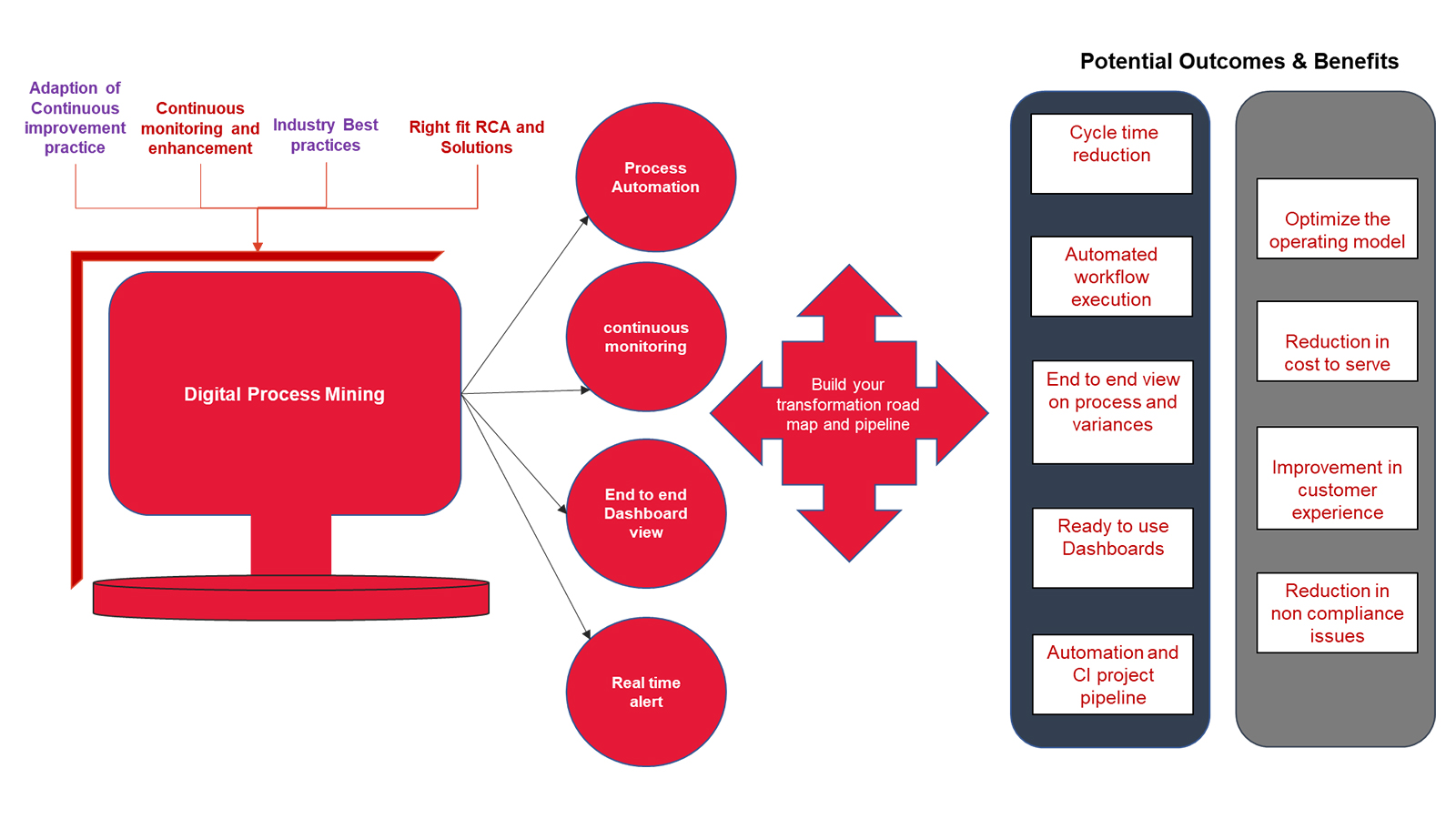 To conclude, we can say that digital process mining is:
Faster than traditional approach
Provides End-to-End business analysis at one place
Zero touch workflow processing
Correct prioritization and actions
About the Author
Sribash Paul, Business consultant – TechM BPS
12+ years of industry experience in Business Process Service and Consulting. Currently working with TechM BPS as Business Consultant and responsible to define transformation strategy, solutions and value proposition for large enterprise deals. Key personal for capability development and go to market strategy of digital process consulting practices along with  global roll-out and delivery of the digital process consulting practices, cross vertical consulting programs and consulting revenue. Also responsible for building automation / RPA capabilities, go to market strategy and presales activities.
For further information, please write to us at: BPSBTSProcessDiscovery@TechMahindra.com