Posted by: Shourya Sarkar
Exceptions impact almost every aspect of the utility business, because of their nature viz. implausible meter readings, billing outsorts, invoice outsorts, system problems, incorrect information about new customers, training issues, inaccurate or incorrectly formatted data, etc. But regardless of the reason(s) that caused them, they result interrupt smooth flow of business processes.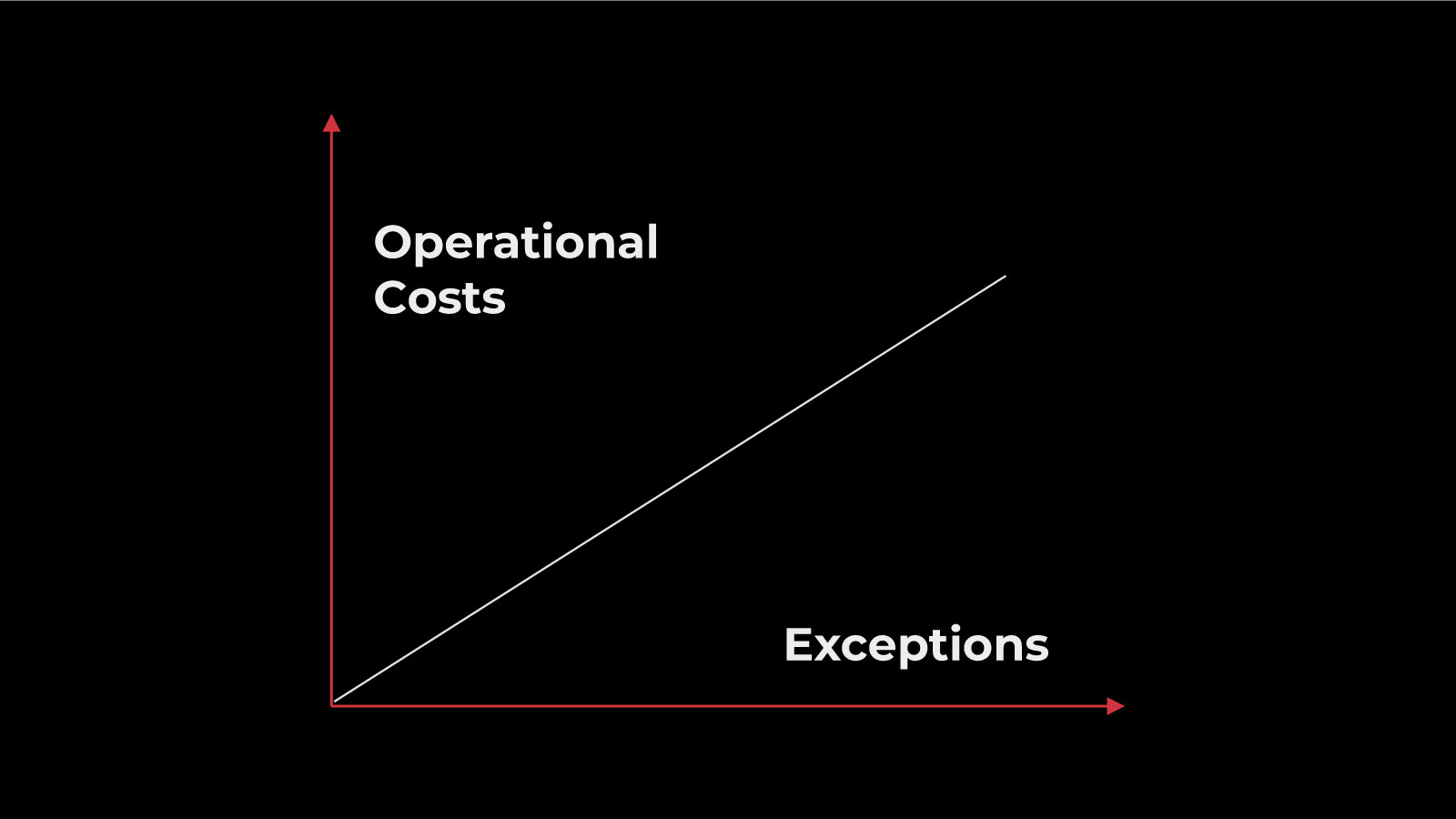 Higher cost of operations: Abrupt surge in exception volumes is primarily driven by two key drivers – (1) The sheer complexity of the systems involved and a high reliance on manual intervention from agents and (2) Striking the right balance between trying to lower down exceptions while minimizing the possibility of excessive/inaccurate bills, which is usually very difficult to achieve & maintain. Either way, the outcome is same i.e. utilities have to devote significant Back-office manpower to resolve exceptions, increasing operational costs. This leads to delivering work of significantly less value. At this point, business process automation tools come really handy.
Delayed Billing Sprawl: Resolving exceptions is not a trivial task. Navigating screens, transactions, and systems required to resolve exceptions is complex and time taking. It is also not uncommon for one exception leading to another- for instance an implausible meter read may lead to a billing outsort. Standard SAP exceptions management does not enforce the link between an exception and its underlying root cause. Thus, it's possible for agents to resolve the underlying problem, yet leave the case open. As a result, the case is presented to another agent, resulting in double effort, reducing productivity. Speed up production or minimize the chance of human mistake with the help of an intelligent process automation system.
In standard SAP, exceptions pertaining a customer's account can only be dealt individually, demanding greater timescales to resolve remaining accounts. It is difficult to get a complete picture of all exceptions in one single view of the account. Besides increasing costs, it delays customer billing and payment even further impacting profitability from inability to report revenue causing detrimental effects on cash flow. To manage this, your business needs the effective BPO services.
Lower billing accuracy & Customer dissatisfaction: Even if utilities manipulate tolerance levels in their SAP systems or use other processes/fixes to lower the exceptions or resolution time, reducing the volume at the expense of resolution quality can lead to undesirable situations. For instance, imagine a utility informing a pensioner that their quarterly bill is up by thousands compared to previous one without any seasonal fluctuations. With business process as a service, lower the chances of errors easily.
Thus, exceptions can not only impact operations, but can cause customer dissatisfaction, leading to customer churn. Whether it is a home move, customer billing, or new meter installations, if exceptions on a customer's account are not handled holistically, CX will be compromised. In deregulated markets, this can result in customers switching utilities, or increased frustration outpouring on social networks, impairing supplier's image. In the worst cases, where many customers are impacted, it may lead to regulatory intervention, ultimately imposing sanctions.
Efficiency Improvement and Quality: With time, any utility provider should look at reducing exception backlogs by improving Backoffice productivity, or by using automation levers, and BOTify potential exception candidates. Connect to relevant business process automation services. Given below is the high-level challenges landscape that Utility faces while handling voluminous business process exceptions.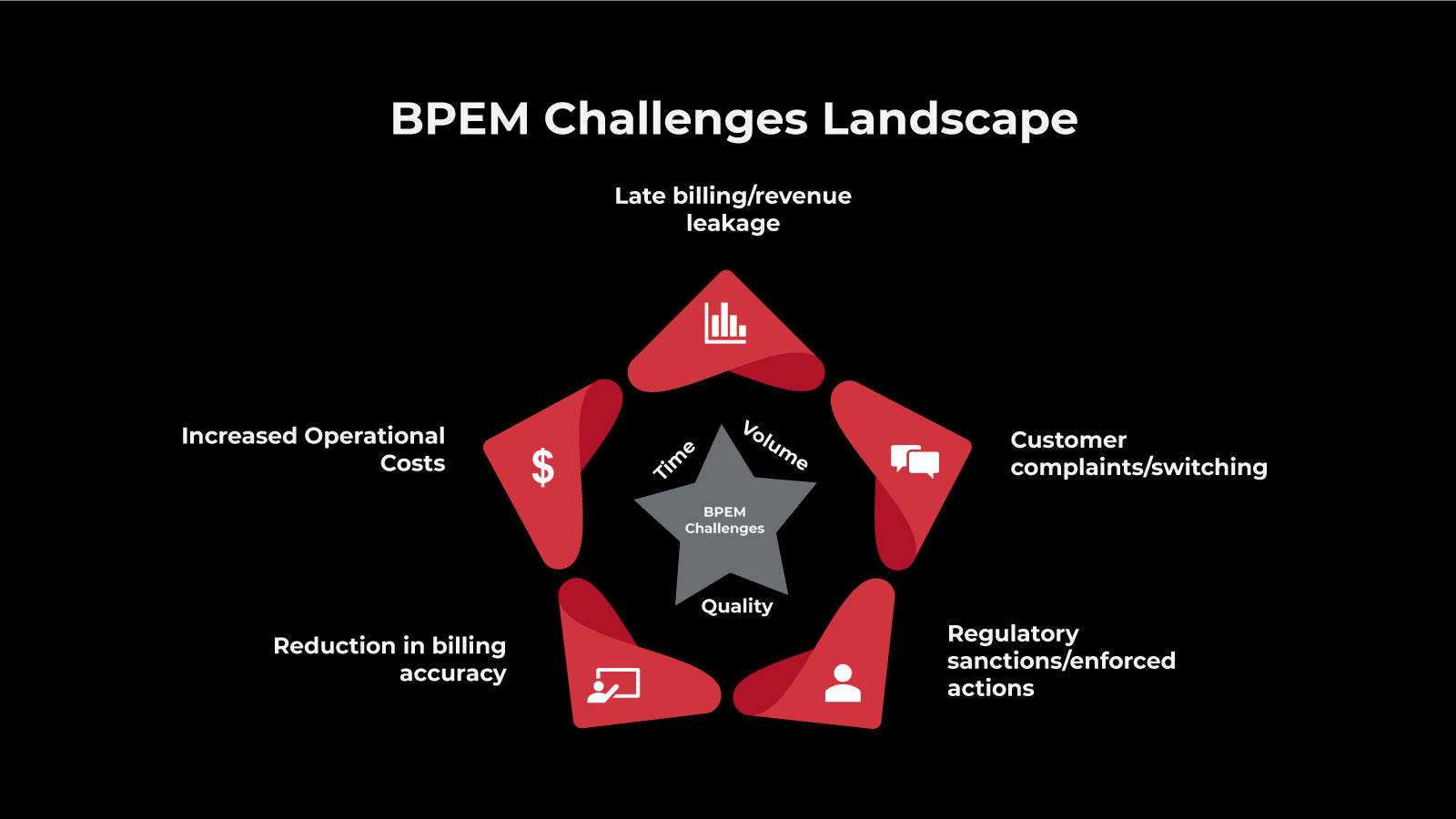 TechM's productivity improvement & Automation enabling stack of tools can help Utility players overcome these challenges in five ways: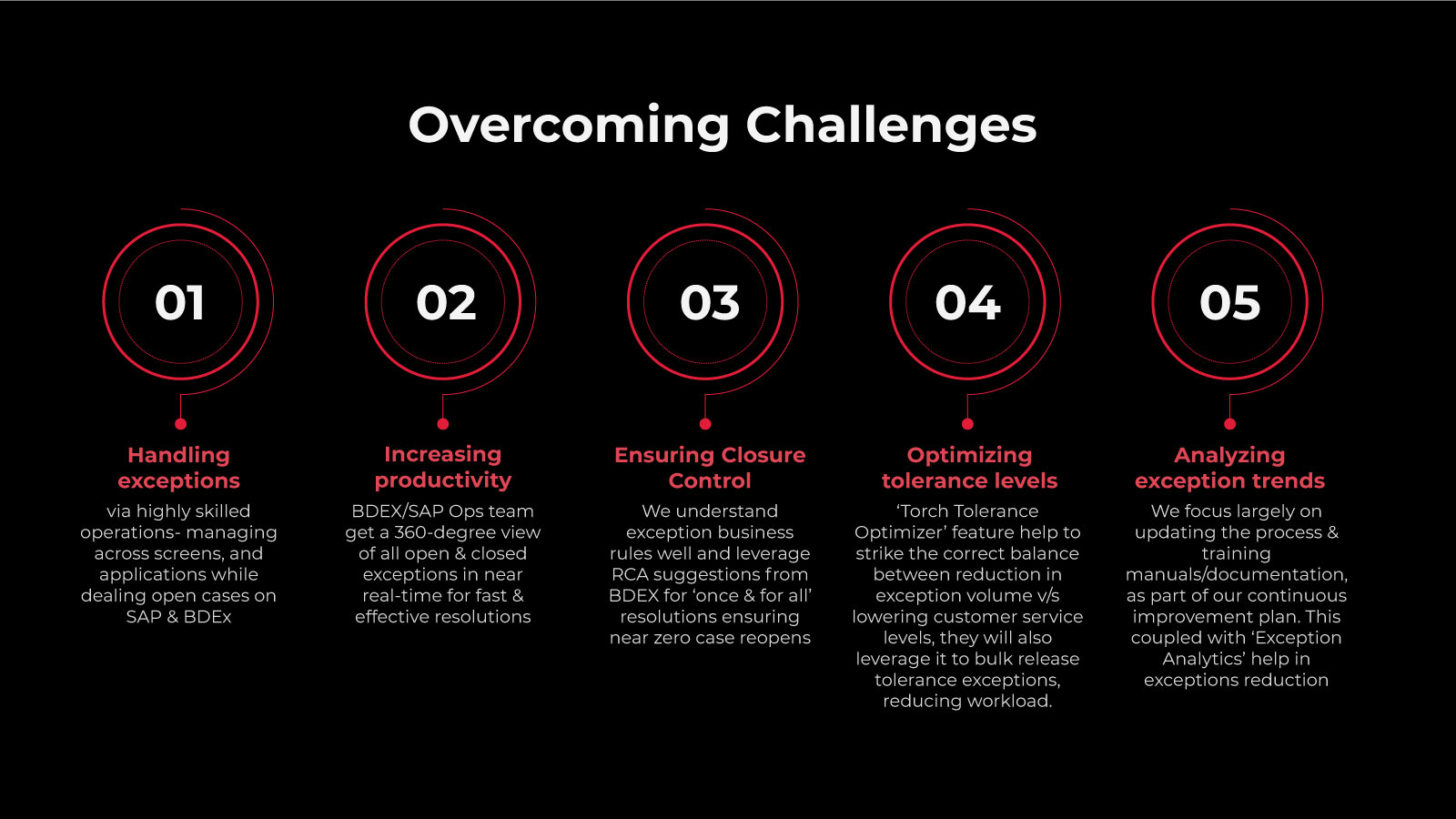 To leverage an optimized platform for the digital economy, utilities need to minimize the number of exceptions across the meter to cash cycle and optimize their management. Having the appropriate digital business transformation tools is the need. TechM's solution can help utilities take control of exceptions and reduce the volume and time taken in resolution. As a result, they can substantially increase the accuracy and timeliness of billing, reduce customer complaints and inbound calls, eliminate customer churn, and significantly decrease operational costs.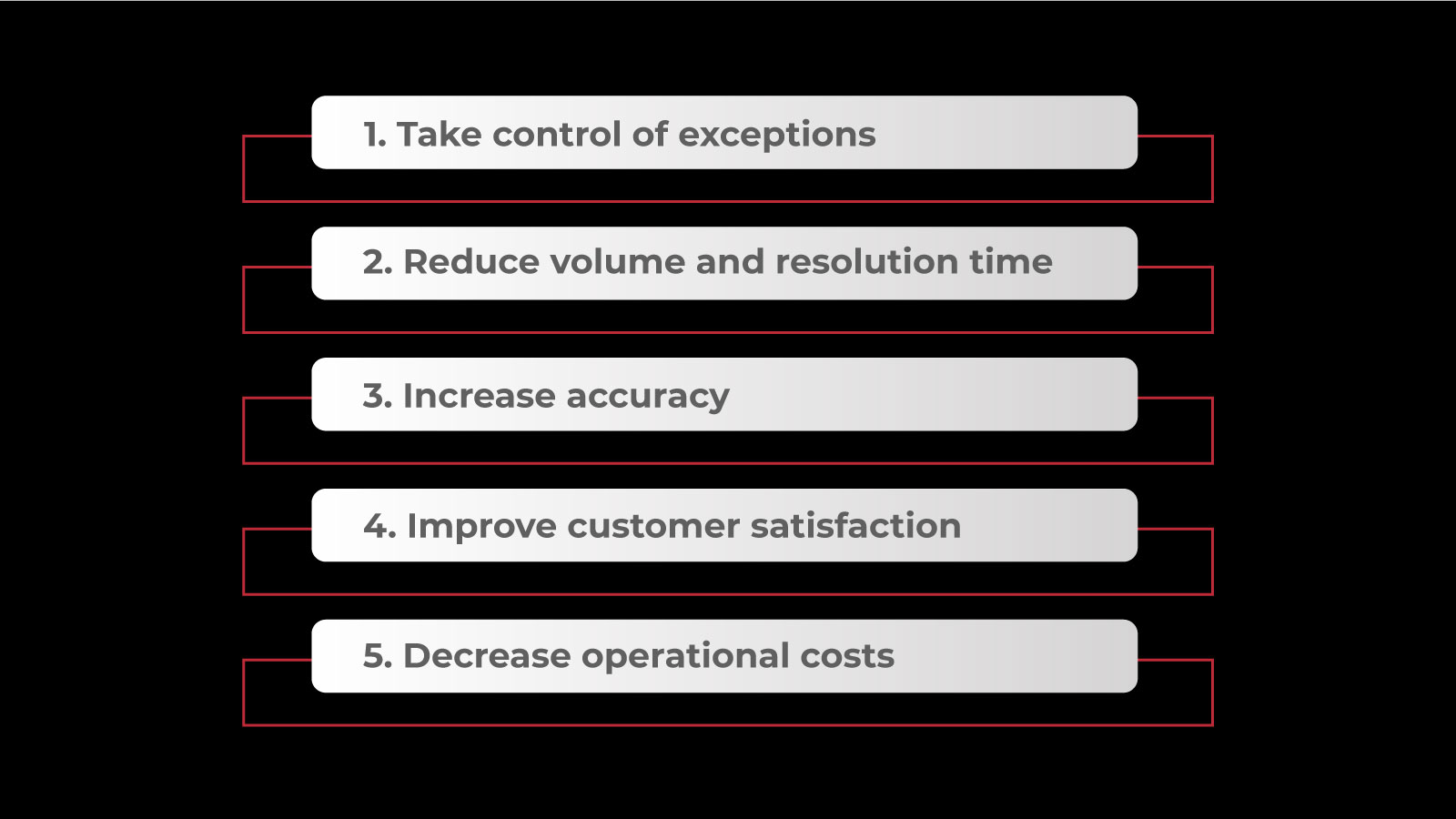 Let us look at a high-level overview of 3 key levers that instills the robustness of our Utility Backoffice Exception Management Offering –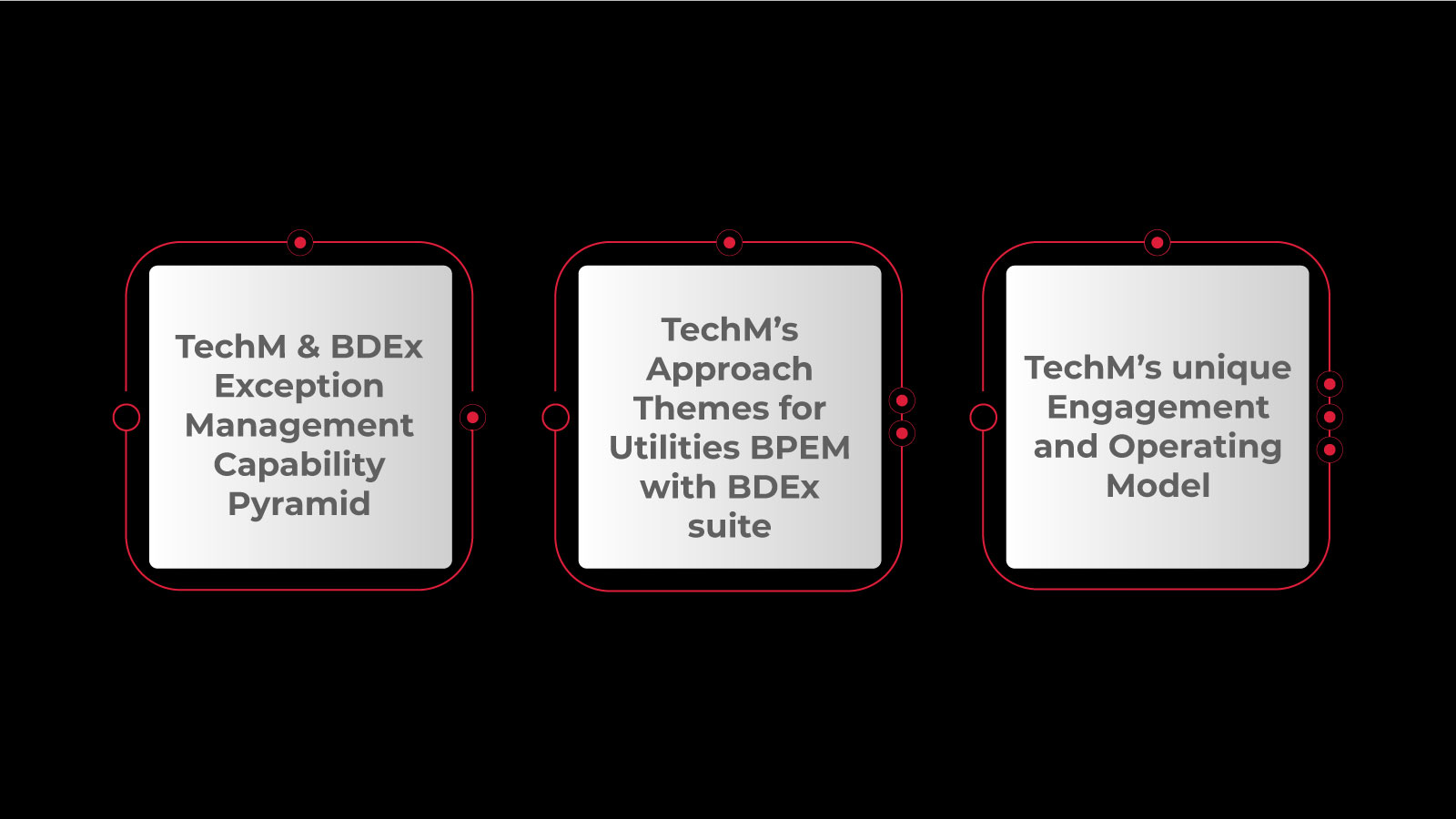 The joint capability sits on this foundation: Standardize resolutions for exception types, then Optimize between backlogs, ongoing cases and re-opens. Close misses/gaps as per business rules and finally identify exception groups with repetitive resolution steps for target Automation initiatives. The effective intelligent process automation tools come really handy in this regard. Given below is a glimpse of 7 steps that constitute our E2E BPEM offering: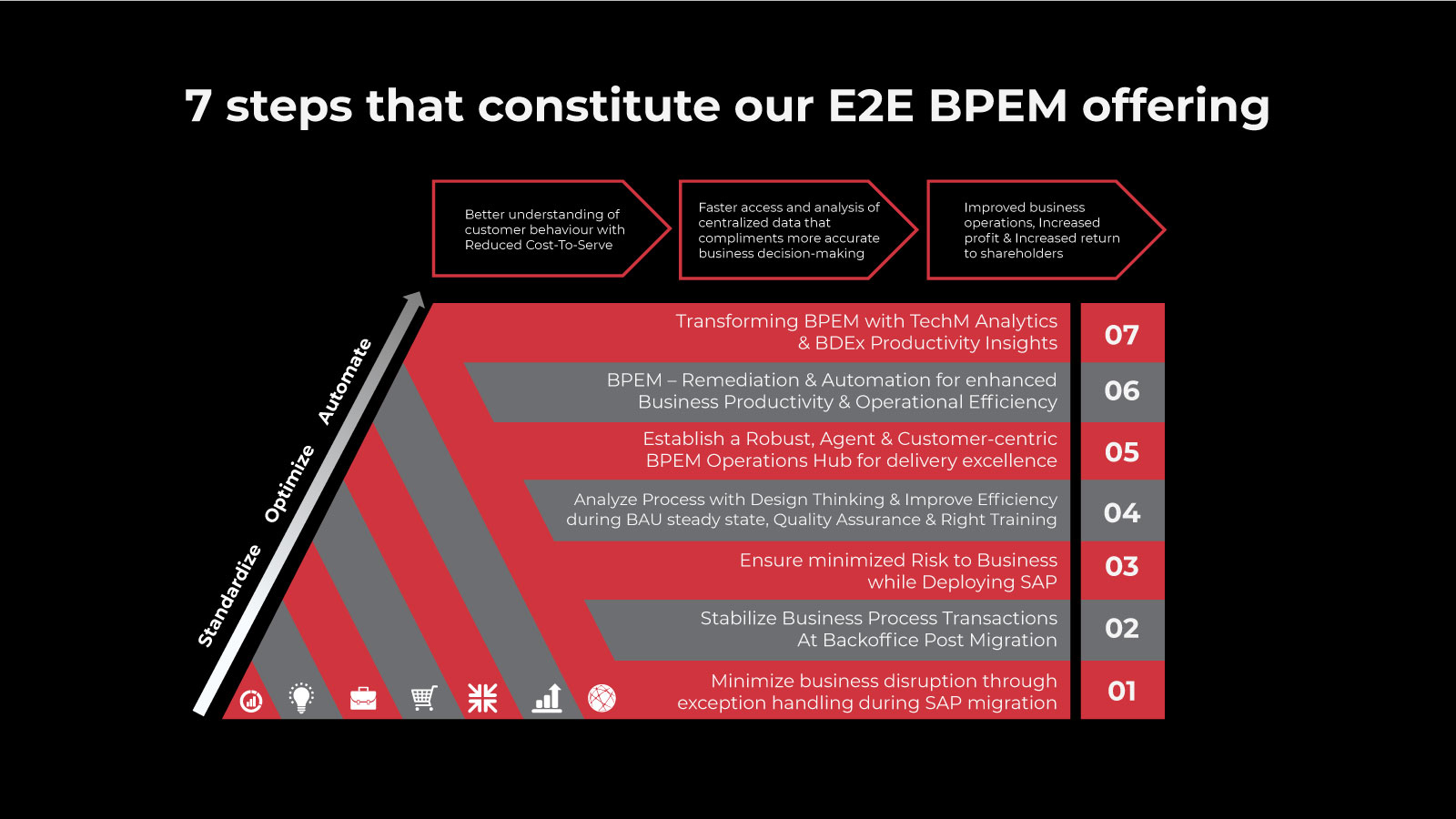 TechM's Approach Themes for Utilities BPEM with BDEx suite: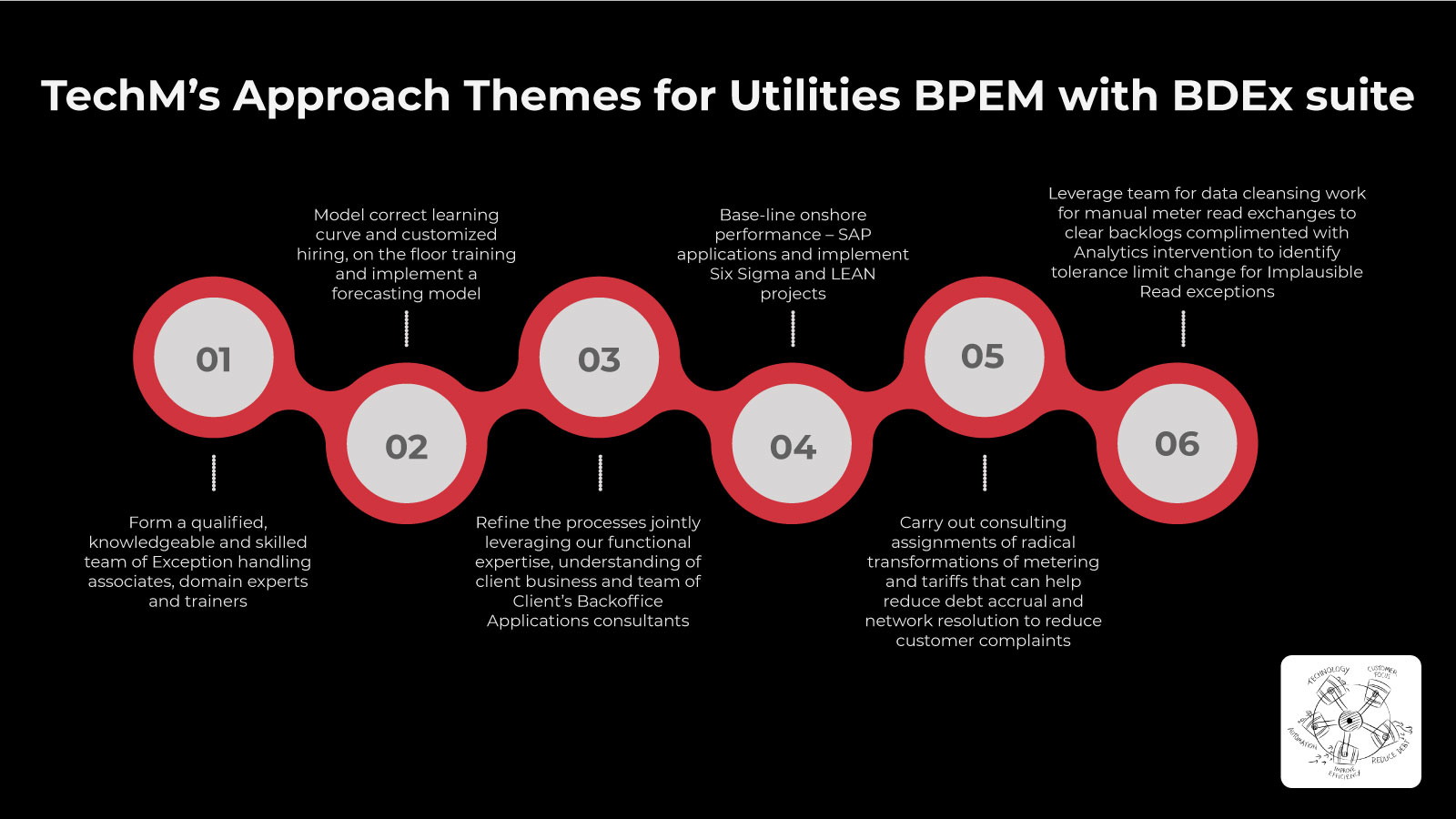 TechM's unique Engagement and Operating Model: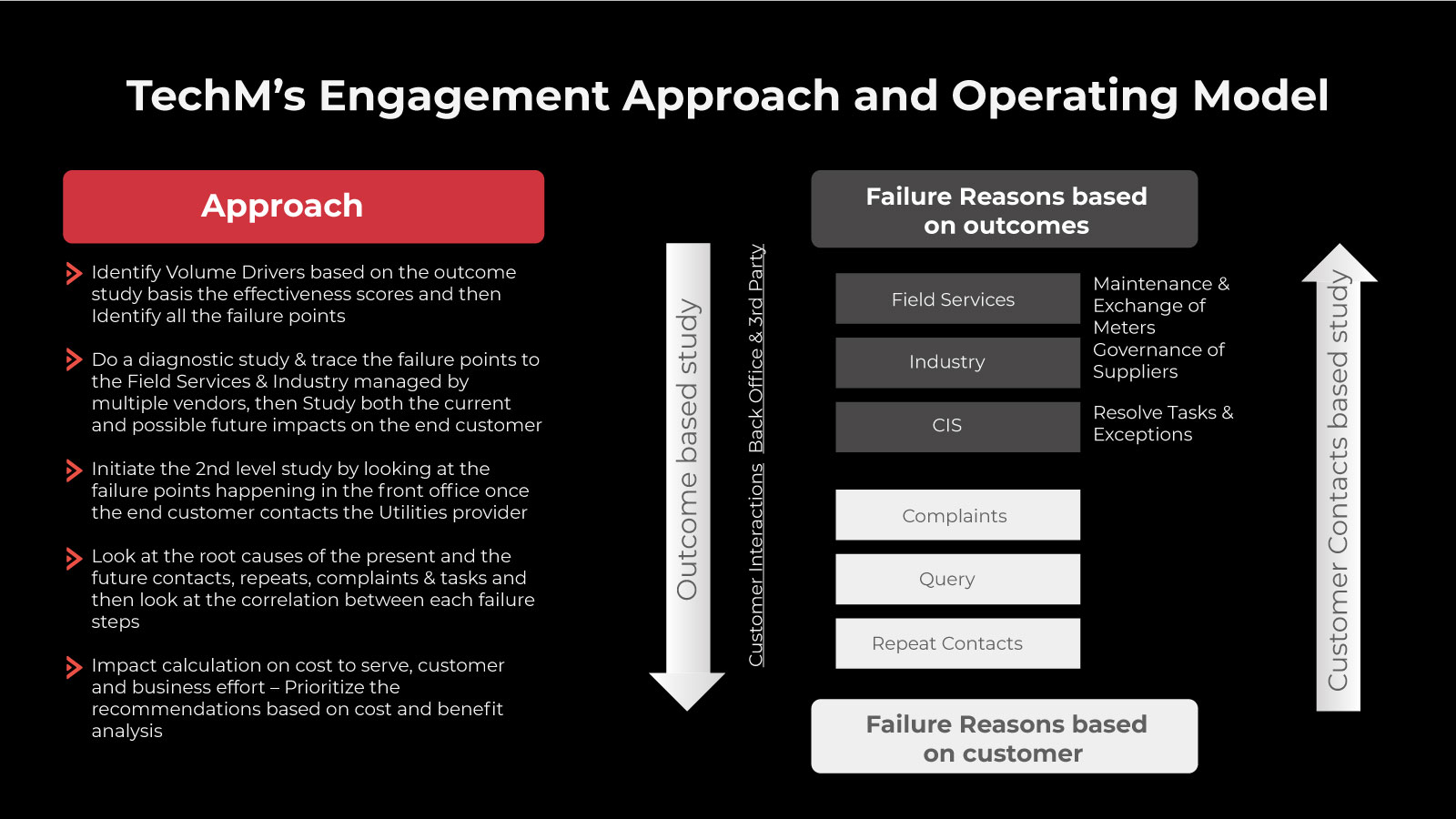 Benefits of TechM's structured approach to BPEM
With our Backoffice delivery credentials in BPEM, TechM can implement a structured approach to exception management, allowing best practices to be applied in a consistent fashion, enhancing operational excellence.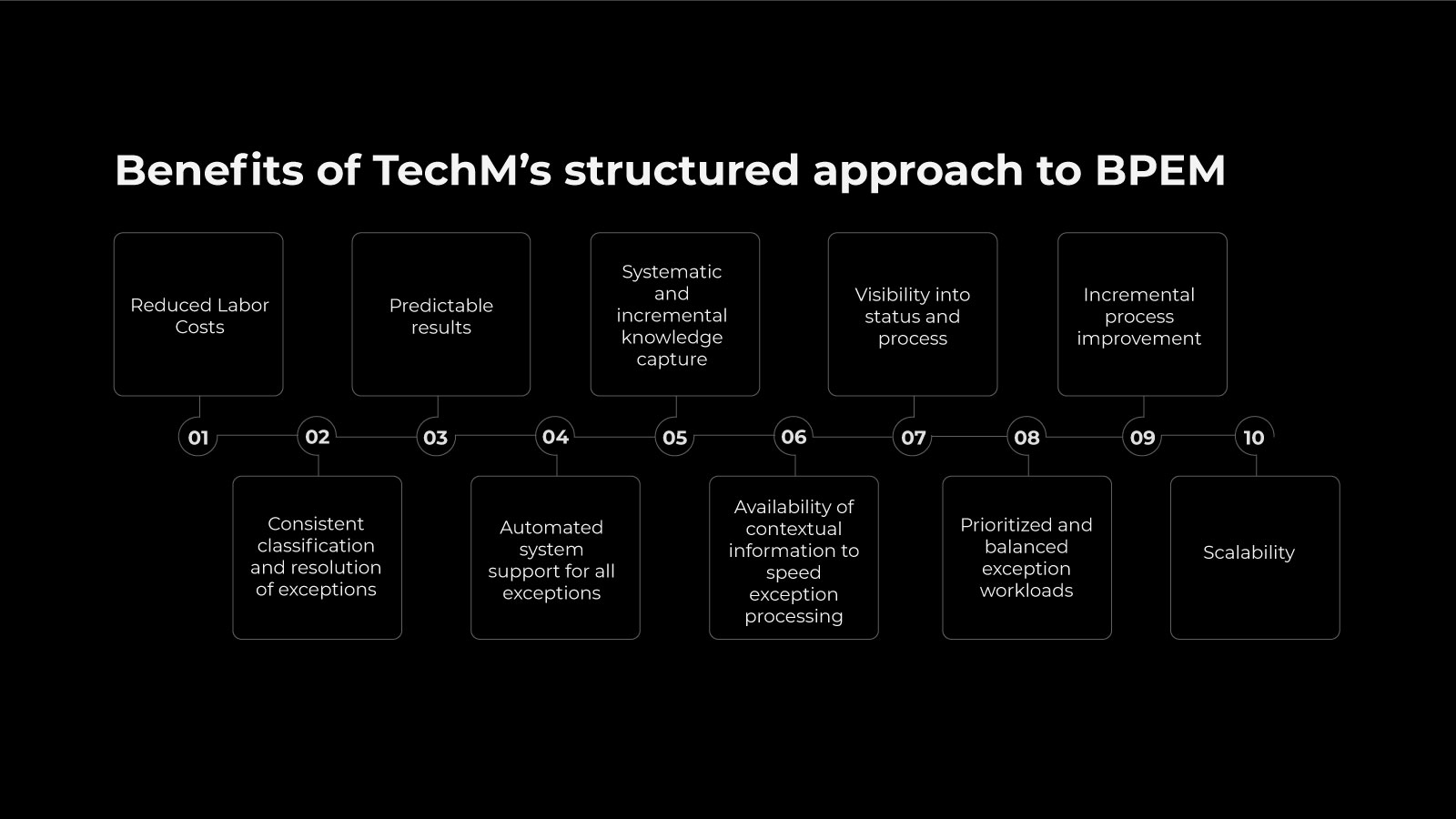 In addition to producing dramatic cost savings, TechM's Backoffice service delivery team can bring significant benefits through a better work force management, improved CX, and retention.
Key reasons for partnering with a player like TechM to manage Utility business process exceptions:
Structured & Strategic approach to exception management from a team of experts who know your SAP and associated systems landscape best.
Structured and Efficient approach to review and manage business process exceptions proactively.
Services are built specifically to address and resolve errors a utility might encounter during / post SAP IS-U/S4 HANA implementation or upgrade.
Our Remediation and Automation practices offer utilities the best strategic solutions available for maintaining both productivity and revenue.
Users stay focused on core functions, while business transactions continue to operate seamlessly.
With the help of appropriate business process services, handling multiple business activities become quite manageable.
Why Tech Mahindra for Managing Utility Exceptions
Our solutions can manipulate the tolerance levels in SAP Utilities and put in place updated processes to lower exception volume and timescales required to fix them.
We follow a structured and strategic approach to manage utility exceptions with a team of experts who can efficiently review and suggest proactive resolution steps. Our Remediation and Automation practices offer the best strategic solutions for maintaining productivity and revenue while business transactions continue to operate seamlessly.
For more information, contact: BPSBTS@Techmahindra.com
Author
Shourya Sarkar,
Presales Consultant – Energy & Utilities Practice,
TechM BPS
Manages digital transformation solutions for Energy and Utilities vertical globally. Responsible for Presales, GTM, Bids and Transformational Utility aligned Solutions. He has over 8.5 years of experience in ITeS/BPS space in various capacities. Started his career as a Programmer Analyst after completing his B.Tech, then he moved into IT Projects, Program and Transition management roles after completing his MBA, and then he has specialized & established himself in multiple cross industry Vertical Presales, Bids and Proposals Management. He works closely with global cross industry engagement teams to tailor compelling digital led proposals for TechM's E&U prospects & clients.