Posted by: Manish Vyas & Richard Caplin
How 5G will help welcome the dawn of the Healthcare Revolution
Welcoming the dawn of a much-needed era
Today, enterprises are highly focused on their transformation journeys and at the focal point lies - Customer Experience (CX). Personalization, convenience, and freedom of choice are enabling them to deliver superior CX. Telemedicine, robotic surgeries performed remotely and wearables to monitor and track patient health; these are just a few among the many technology transformations coming up. This opens up an array of opportunities and new value chains for telecom operators to penetrate.
High-speed connectivity powers of 5G possess enormous potential in changing the way healthcare is delivered. It enables innovation powered by new-age technologies like Artificial Intelligence, Augmented Reality, Virtual Reality, and Internet of Medical Things. This will help transform outmoded technologies into smart hospitals and enable telehealth growth. Diving in - let us explore a few of the benefits the healthcare vertical is poised to experience, with the arrival of 5G.
Improved Diagnosis and Treatment Plans
Data powered by AI and predictive analytics will now perform critical tasks like diagnosis and formulating treatment plans. All these tasks require rapid data transfer. 5G's high-speed network and ultra-low latencies will enable multi-access edge computing to process data faster. This will enable data distribution across multiple points, facilitating innovations in areas like remote diagnosis and surgeries, increasing transparency, and enhancing patient engagements.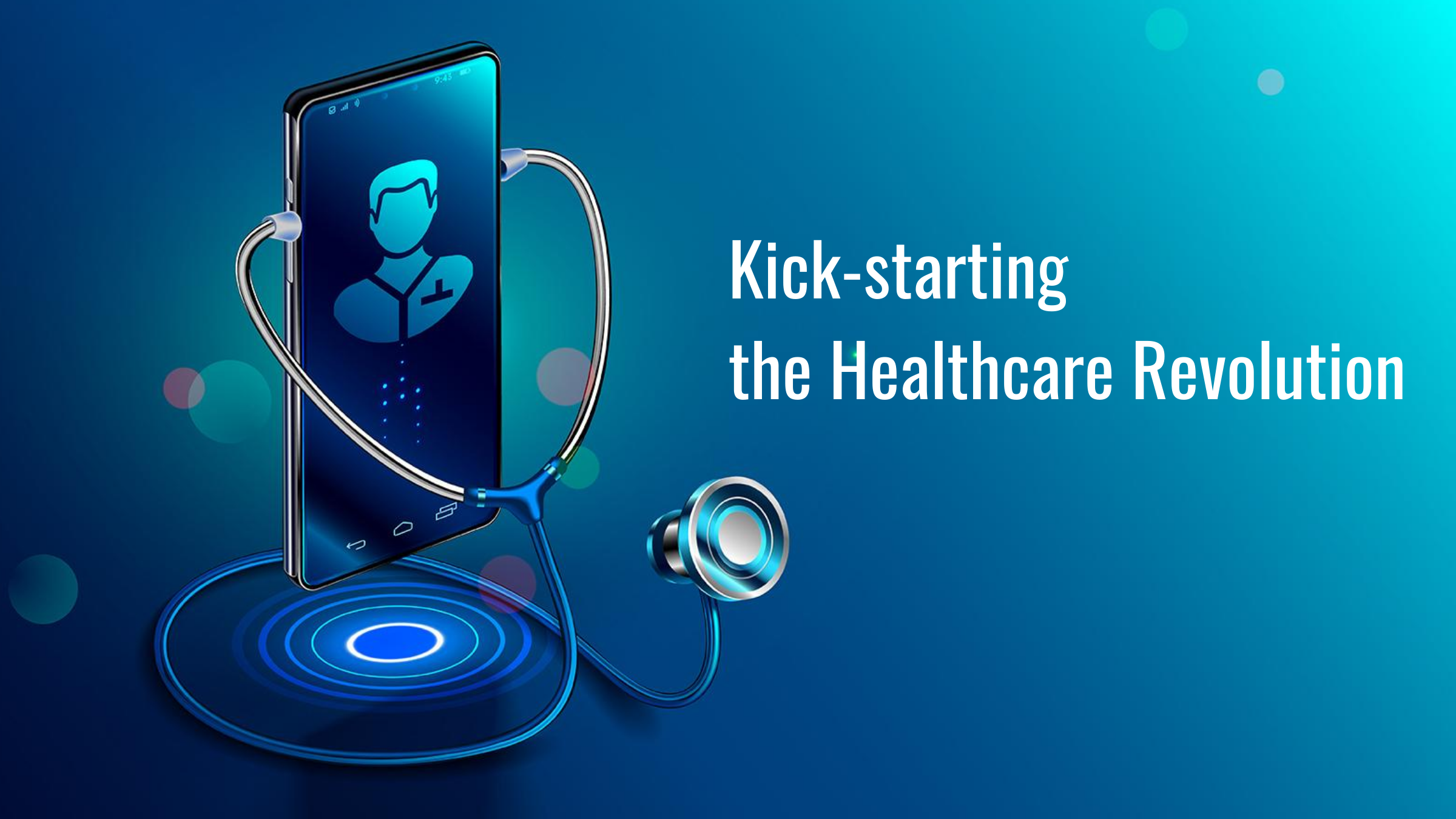 Growth of remote diagnosis with telemedicine
With the increasing demand for better healthcare facilities, especially in rural areas, telemedicine is expanding while being boosted by government initiatives. Market Research Future's study predicted that the telemedicine market is expected to grow at a compound annual growth rate of 16.5% from 2017 to 2023. This can make a significant contribution, especially to rural healthcare, by enabling faster diagnosis, treatments, and access to specialists. High quality, uninterrupted video is necessary its growth and the 5G network will make this possible.
Reduction in waiting time for critical reports
The healthcare industry generates huge amounts of data from medical records to large image files like MRIs and CAT scans. With the 5G network, these large files can be transmitted quickly between hospitals and doctors, reducing patient wait time, accelerating diagnosis, and treatment procedures. This ultimately aids in improving diagnostic and medical imaging systems enabling timely diagnosis and easy second opinions.
The future of healthcare
From 4G's current 20 milliseconds, 5G's latency will be as low as one millisecond, a change that might seem minute, but will bring about a wave of change in healthcare technology. Improved quality and pricing, superior treatments, better staff experience, and a more personalized and transparent patient experience overall, this is what the 5G revolution promises.
Among its other features, 5G will also connect a larger number of devices than 4G can handle, expanding IoT from wearables to real-time remote surgeries. As we speed forward, this next-gen technology will transform healthcare in remote areas, support better hospital operations, handle complex surgeries, and produce advances in healthcare services that we have probably never imagined before.
With many countries already adopting 5G, the next time a worldwide medical emergency arises, we are poised to be better prepared.
About the Authors
Manish Vyas, President, CME Business, and the CEO, Network Services
An accomplished leader with extensive expertise and experience across global markets, Manish has led large and diverse global programs during his 26-year career. He has been associated with Tech Mahindra for more than 20 years and played a key role in taking their Telecom services business to wider geographies and a diverse clientele. He has been involved in creating the strategic direction to the Telecom and the Networks Services business and in driving various Organic and Inorganic growth initiatives.
Richard Caplin, CEO, The HCI Group
Richard "Ricky" Caplin is a leading entrepreneur who has launched and led multiple organizations, including The HCI Group (HCI). He currently serves as the Chief Executive Officer of HCI. He also serves as CEO of Healthcare & Life Sciences at Tech Mahindra, which acquired HCI in 2017. He is also a co-founder & partner in several other companies in various industries, including construction, engineering, and professional staffing.