Posted by: Steve Schwinke On April 28, 2020
The 'North Stars' for the Connected Vehicle
Focus on the Enablers
Let's face it!
Vehicles are mostly designed to accommodate those features which the marketing organizations think will be important in the next three years.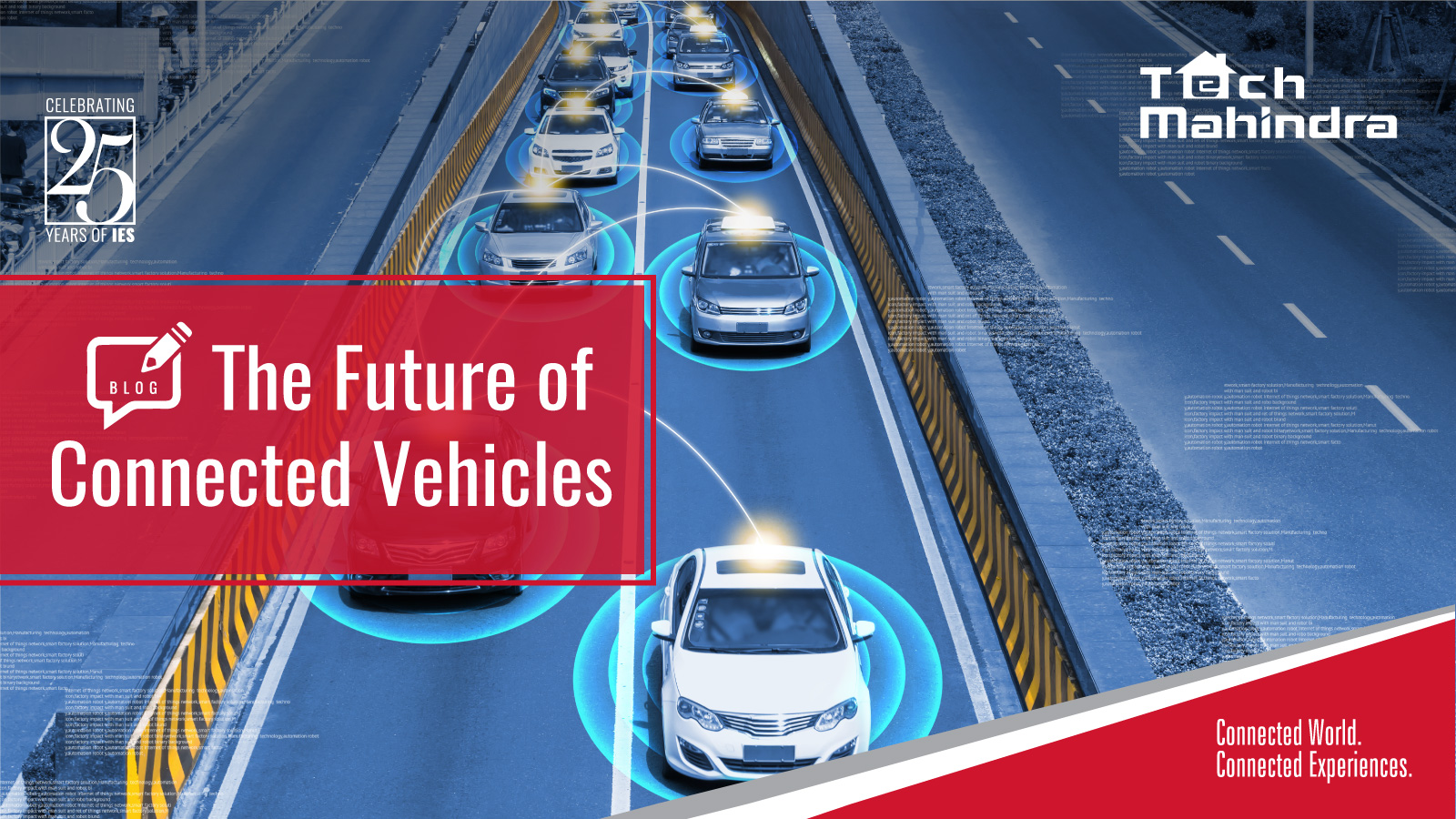 But, we see that the consumer electronic market is moving too fast for OEMs to keep up with the pace. On the other hand, delivering connected vehicle features to meet key vehicle development milestones is imperative and is one of the perennial challenges that OEMs face with every product launch. Here I will mention some examples of key enabling technologies that not just allow leaner innovation, but also have new strategic features that will power the customers' overall product experience long after they first take the delivery of the vehicle. Ultimately the customer should be able to tailor a rich set of connected services that are important for their needs and lifestyle.
Loosely coupled back-end systems
Flexible Data Collection
Smart Wireless Connections
Over the Air Software Updates
Loosely Coupled Back-End Systems: There is nothing more frustrating than looking at a PowerPoint slide describing the back-end architecture of a Telematics offerings. On paper, everything appears to be neat and clean; however, adding a new service seems to always require more expense and time, than what those diagrams generally represent. A strong System Architecture team is required to not only plan and design, but also validate and ensure that rules are not broken to complete the feature development. Additionally, development teams are also consumed with efforts to estimate features followed by endless loops of prioritization, business assessment and multiple layers of management approval. The energy of innovation & ideation usually flames out very quickly, as the processes become tiresome.
On the other hand, back-end architectures should be scalable, adaptable and flexible. Scalable to handle the uneven outbound messaging and inbound data; Adaptable to enable new services to be built by third parties based on a rich set of available API's including vehicle data; and Flexible to add new features to the core offerings. Designing a telematics back-end that affords the luxury of quickly enabling new service offering experimentation leads to a culture of Lean Innovation. Through the Lean Innovation process, an organizational leader will be able to mature the business model and the User Experience, with the availability of field customer information that market research current approaches are unable to duplicate.
Flexible Data Collection: The costs of transmitting and storing data from a fleet of vehicles can grow quickly and immensely. Every vehicle should have a basic data collection capability and should be able to share the key maintenance information after every trip. Also, connected platforms should have a programmable data collection capability with access to all data networks of the vehicle. The data can be stored and sent at the end of a trip or sent immediately if the information is time sensitive. Enabling these aspects in a vehicle will allow OEMs to monitor the performance of the overall fleet and perform additional analysis that provides valuable insights on a targeted set of vehicles populations.
Smart Wireless Connections: I am amazed at the number of discussions that takes place citing 5G as the second coming for the connected vehicle. Pundits don't seem to grasp that 5G is not a revolution like 4G, but an evolution of enablers, many of which have a very long runway before making an impact on the value of the connected vehicle.
In the near-term, all OEMs should be focused on building out their PC5 direct LTE enabling technology. This is the short-term disruption, but will require full ecosystem build-out before true meaningful differentiation may occur. Companies that have not built the right communication enablers will find themselves years behind their competition. Additionally, vehicle data collection needs to be enabled as the vehicle is built. There is a wide variety of use cases like simply finding the location of the vehicle can be derived right away. In the future certain vehicles will be dependent guaranteed coverage with a critical quality of service with minimum data rates as off-board services become increasingly important to the core operation of the vehicle.
Over the Air Software: Most of the OEMs have already built or are developing Over the Air Software update capabilities for their vehicles. The challenge of these ecosystems lies well beyond the delivery of software updates. The systems require deep integration with existing Software Parts Management systems. OEMs must also manage the "as-is state" and the "to-be state" of the vehicle for all ECUs and coordinate with updates still being done through the dealership process. Additionally, the complexity of maintaining a robust "defense-in-depth" solution and the challenge of building unique software packages can be quite challenging. The good news is that the view is definitely worth the climb since the cost savings are staggering along with customer satisfaction.
Creating an Organization with a Common Mission
The connected vehicle is a product that consists of three parts that are required to operate seamlessly; Vehicle Hardware, Telecommunications and Back-End. Currently, the industry paradigm distributes each area by assigning Vehicle hardware responsibilities to Product Engineering resources, Telecommunications capacity being delivered by suppliers, and Backend capabilities being provided by Information Technology organizations. The future execution of the Connected Vehicle vision will require these three aspects to work together in cohesion and seamless manner. Today, working across three disparate organizations is very challenging, since each vertical has its own set of different tools, budgets, leadership objectives, and methods to prioritize efforts. Often, they also have different stakeholders with varying views and priorities. The first step in solving this challenge starts with a recognition of the problem. Identifying all employees working on the Connected Vehicle technology and taking away the "Engineering" or "Information Technology" label and reporting is the start to a cultural shift towards moving together as one team with one mission building the world's best-connected vehicles.
About The Author
Steve Schwinke, Global Head for Connected Vehicles
Steven is a recognized expert in Connected Vehicle Technology. Having spent over 22 years in the automotive sector, he was elected to the Executive Board of Directors of the Telecommunication Industry Association. Steven has helped develop many of the industry first products and services, and has been awarded 30 patents involving telecommunications, telematics and navigation. Steven holds a Bachelor of Science in Electrical Engineering degree from the University of Michigan (Ann Arbor) and Master of Science in Wireless Communication Systems degree from Santa Clara University.