Posted by: Anirban Roy
The future is about innovation in products and features to support a digitalized world for everyone, everywhere. Companies are constantly looking at transformational opportunities to adapt to the new normal. Real-time data analytics, digital engineering techniques, process automation, adoption of artificial intelligence have never been more relevant. However, it isn't simply the uptake of the new technologies, but concerted efforts by partners engaged in the back-end operations that are helping companies unlock greater value for their clients.
In this blog, I have shared some examples of work during the pandemic that I believe highlights the long-term strategic relevance of the partner companies and the important role they play. Also are examples of what I believe are big opportunity areas. Much of what I share is a direct result of what I have witnessed so far while working with my leaders in Business Process Services.
BPO partners are integral to product innovation
It is well established that BPO partners use their strengths to offer services and solutions to make clients' products better, thus making them an integral and indispensable part of product innovation. Given the new normal, BPO services by partners are improving capacities, re-engineering processes, investing in infrastructure and people. They have been training and reskilling employees to ensure client needs are met. They have been constantly assessing their technological capabilities and scaling up to support a work-from-home model. They have made alternate working arrangements, introduced shifts and other flexibility measures to balance employee needs. This has helped improve technological capabilities and increased flexibility for better service offerings, and help clients deliver with speed and agility.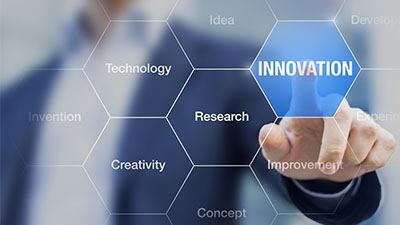 Helping clients in the time of need
During the pandemic, companies have been moving mountains to tide over challenges, be it for effective crisis response or safeguarding employee well-being. Their BPO partners recognized this need and helped clients in setting up and manage COVID-19 employee helplines in record time. Hands down, the role of BPO companies is inevitable.
At Tech Mahindra, for example, we partnered with clients to help employees connect with hospitals, beds, blood banks, oxygen suppliers and pharma dealers in the time of need. The entire effort of identifying resources, putting in place a contact center, building a verified database of medical information was accomplished overnight. Clients did not purchase any equipment or spend on starting-up. This again demonstrates how BPO services are using their strengths to unlock value for clients. The BPO business model has become more flexible and responsive to anticipate and respond to even Black Swan events like the COVID-19 pandemic, and offer solutions rapidly.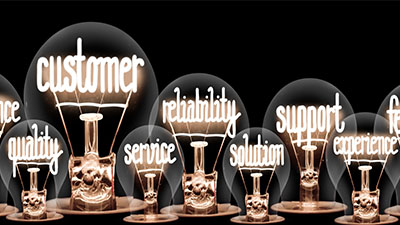 BPO, the fastest-growing segment
Given the digital future, among the rapidly-growing segments in the BPO sector are Trust & Safety, Service Operations, Product or Service Development, with Marketing and Sales taking top spots. These segments have ensured both business continuity and steady earnings. Undoubtedly, calling BPO fastest growing industry will be an understatement.
Trust & Safety services catching up rapidly
With greater digitalisation, there's a lot of data generation. With this comes greater amount of disinformation, spam, fake news and other ills in surfeit on the Internet. Hence, Trust & Safety Content Moderation services are catching on rapidly. Policy compliance is big on every social media company's agenda.
BPO partners are trusted and respond to crises immediately, build operational models to ensure client work is done well. We now play a major role in content development and moderation for social media. Despite criticisms and shortcomings, I believe the ITeS sector in India will have BPO fastest growing industry.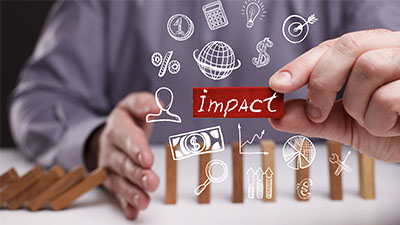 In the era of XAAS (Anything as a Service), that is delivering services, solutions, tools and technologies as a service over the Internet, BPO partners have become an important part of their client's delivery ecosystem. As companies continue to explore newer areas and opportunities, how we, as trusted partners, respond beyond the immediate crisis will determine the winners and losers. The ultimate goal for us would be to optimise human resources, automate business functions and generate value. This will help save money while increasing productivity. Aiding in this process would be the customized technology solutions to interconnect and transform client's business process.
Let me know what you think. I look forward to your opinion and comments.
Author
Anirban Roy,
Group Head, Strategy, M&A and Enterprise Operations, Tech Mahindra Business Process Services.