Learning on Demand with EdCast
Organizations sometimes have a problem of plenty. They have a whole lot of documentation on historical projects stored in repositories like SharePoint. They are also subscribed to external training sources like Udemy, EdX, PluralSight, SkillSoft, etc. Yet when there is a need to get the right information at the right time, your employees struggle.
EdCast solves the problem of discovery with its intelligent AI, ML-based content discovery and curation platform.
Highlights
Pulls personalized content from multiple external and internal sources, including your LMS
Helps your employees access the information they want at exactly the time and place of need
Improves employee learning, productivity, and performance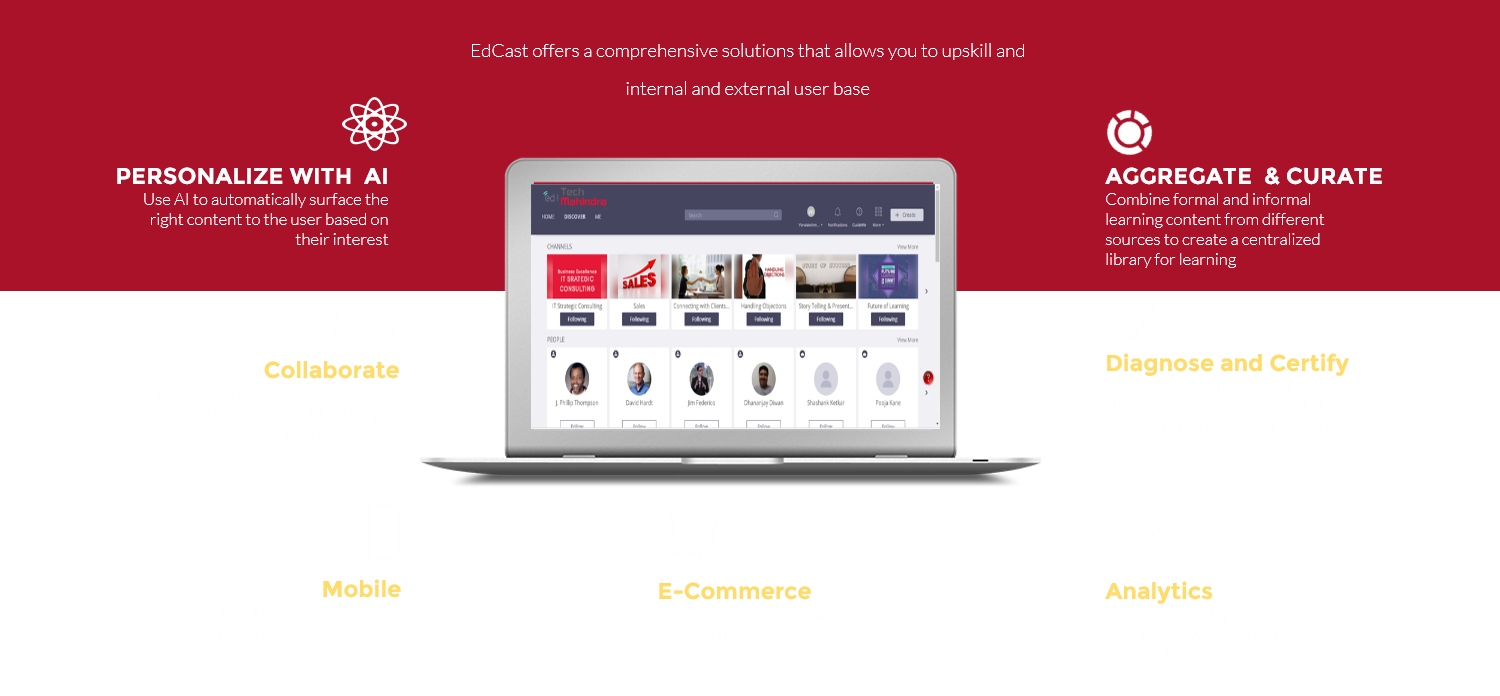 Service Offerings
Provide implementation and integration solutions for EdCast
Due diligence on learning solution and engagement calendar for program success
Guide customers on how to create learning pathways and journey and create appropriate curriculum
Act as product champions to help customers adopt EdCast and ensure that the business goals are met