SAP HCM and Success Factors
We help organizations ensure they have the right people, in the right place, with the right motivation and information to support their business. We help develop and implement strategies encompassing HCM solutions that improve Workforce Analytics, HR Implementation, Talent Management and Global Payroll functions.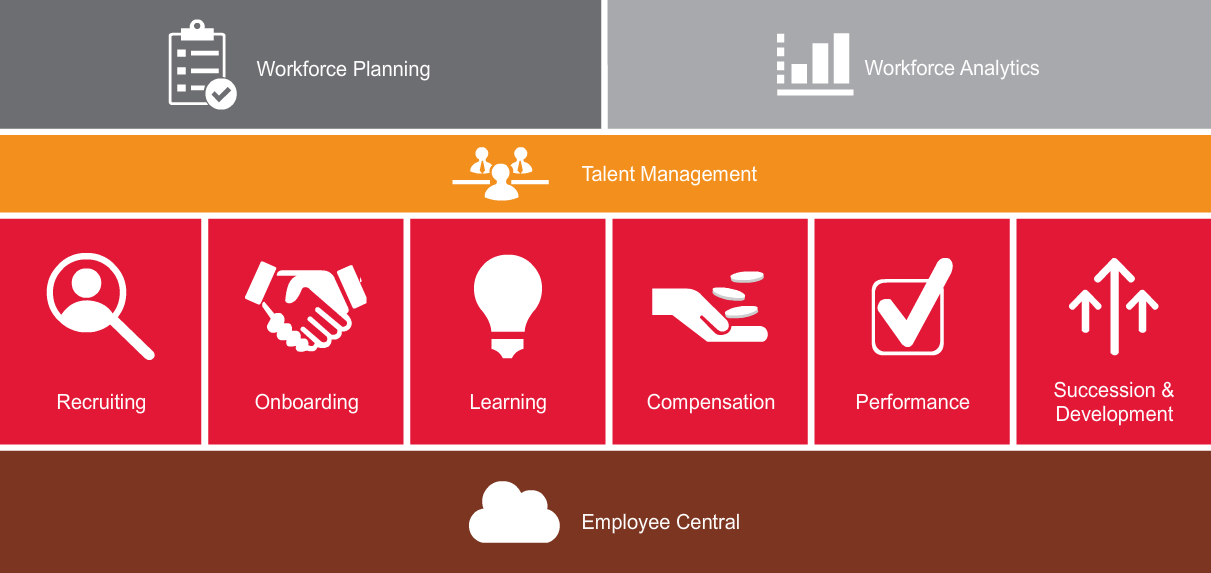 Highlights
Strong experience of 120+ HCM and SF Business Process Consulting Experts
Successfully completed 30+ global engagements
10+ active HCM engagements
40+ countries localization delivered
40+ payroll integrations to local providers and tax authorities; local payroll rules
Delivered programs in multiple domains like FMCG, Manufacturing, Automotive and Oil & Gas

Simply Success – Our USP
TechM offers global practice processes with its pre-configured tool "Simply Success" built on the SuccessFactors offering.
Deployed as out the box solution, it covers:
Hire to retire employee life cycle support
Tools and accelerators – country specific reports, forms, etc.
Predefined templates covering training manuals, data migration templates, etc. based on global best practices
Localized with country specific requirements including tax, legal pension and social insurance compliance
How does it work?
Best practice processes and pre-configuration provided out of the box
All project documentation is templatised
Design workshop focuses on processes – and Fit to Standard
Change Management is utilized to ensure adoption of standard & accelerated implementation
Ideal for customers looking to adopt target system processes
Service Offerings
Tech Mahindra offers services delivered through constant collaboration with the client's business team. This would ensure an express transition and focused delivery addressing business specific requirements. Our HR solutions will transform your business enabling achievement of operational excellence.
Our services include the comprehensive suite of Implementation, Exclusive Support and Shared Services in addition to Integration offerings for all SuccessFactors Business Processes.